Pursuing a career in computer science has never been greater than it is now. After all, the advancements in the computer industry have opened up numerous job opportunities, allowing people to choose a profession that helps them make the most out of technology. According to statistics, the demand for jobs in the field is likely to increase by at least 9.3% over the next 10 years.
Besides this, another major reason why many students decide to pursue a career in computer science is because of the potentially high income that comes along with any job in the field. In fact, the average pay for computer support specialists can go over the $50,000 threshold and even higher for those in more advanced fields.
So, if you are thinking about becoming part of the computer science world, here are five popular career paths you should consider.
Computer scientist
Seeking a job as a computer scientist is one of the most popular career paths you can take in the field. The job entails exploring computational complexity theory, as well as the theory and design of various programming languages computers use regularly to complete tasks more efficiently. 
Because this job can be complex and vague, computer scientists need to be equipped with the proper education and practical experience to become proficient. If you're still a student and taking on challenging computer science courses, make sure you look for some computer science online homework help from knowledgeable tutors who can provide you with detailed explanations and examples of concepts related to any topic in this field. 
Web designers
If you are looking for a more interesting job in the computer science world, then becoming a web designer may just be the right option for you. The job involves using your knowledge and creativity to plan, create and code internet sites and web pages, many of which include combining text with sounds, pictures, graphics, and video clips. It is a great choice for those who have an excellent aesthetic sense and are detail-oriented in their design approach.
Besides this, other great advantages you get from becoming a web designer are the use of sophisticated technology to help you with your web design, being self-employed, and receiving an excellent salary in a growing industry.
Software developer
A job that also offers a career path with endless progression, opportunities, and decent pay is a software developer. If you pursue a career in this computer science field, your main job will be to design, program, deploy and maintain software using different skills and tools. You will also have to build software systems that power networks and devices and make sure those systems remain functional at all times.
The benefits you get from becoming a software developer are vast. Some of the best ones include the ability and flexibility to work from home, the opportunity to travel around the world to attend conferences, and the possibility of improving your problem-solving skills.
Also Read This: Top 10 reasons to do MBA in Finance
Data analyst
Another high-demanding career path you can take in the computer science world is a data analyst. The main job of a data analyst is to collect, clean, review, and interpret data in order to answer a question or solve a problem. You can work for startups, agencies, large corporations, and even freelance, all of which come with excellent salaries and various benefits.
For instance, as a data analyst, you can develop transferable skills which you can use in other positions if you ever decide to pursue another career in the field. Your basic knowledge of data analysis will help you learn more about computers and better understand data organization systems, both of which can be very helpful in fields such as software development.
Business intelligence analyst
A career path many students of computer science overlook is business intelligence analyst. The main job of a BI analyst is to use data and other information to help organizations make sound business decisions and produce finance and market intelligence reports. The reports are then used to highlight patterns and trends in a given market that may influence a company's operations and future goals.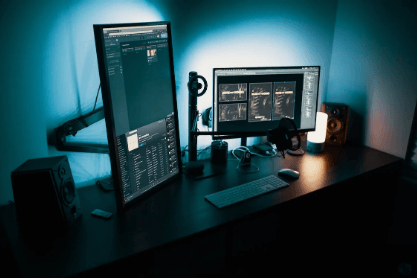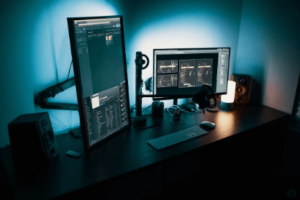 There are many reasons why becoming a business intelligence analyst is a great option. Probably the most important one is that you get job security as organizations are becoming more data-centric every day and the need for professionals who can understand and interpret data is simply growing. 
Also Read This: The Differences Between Statistical Analysis and Data Analysis
Final thoughts
Depending on your preferences, there are many career paths you can take in the computer science world. While all of them require getting proper education and practical experience, the benefits you can reap from each profession are endless. For more information, refer to our post and choose the right career for you.