When we hear the word "financial," we immediately think of numbers. While figure crunching is at the heart of Finance, it isn't the only aspect. An MBA in Finance is frequently the most popular choice among hopefuls throughout the world nowadays.
The fact that it offers good earning potential and fulfilling career opportunities in a range of industries is one of the main reasons, so many people choose this field. Moreover, despite the economic slump, the domain has seen tremendous growth. Therefore, it's reasonable to say it's a little more secure than others.
If you're debating whether to pursue an MBA in Finance, we've compiled a list of the top seven factors to consider. In addition, we offer a comprehensive blog that covers all you need to know about an MBA in Finance, including the scope, syllabus, admission method, eligibility criteria, and more. So don't forget to check that out as well.
MBA in Finance: What Does It Entail?
"Finance has remained one of our most popular courses under the general MBA program throughout the IIMs, despite the recession and speculation," says Ishita N Solanki, Manager of Global Partnerships, IIM, Ahmedabad. This statement alone demonstrates the breadth of opportunities available to anyone interested in studying or pursuing a career in Finance.
And it's even more crucial to note that, despite our country's numerous financial issues, the most recent of which was the Fed's funds in November 2016, the study of Finance as part of an MBA curriculum has gained traction rather than being faded.
Students who pursue an MBA in Finance can work as a financial counselor to a firm, a financial manager, an asset management executive, a cost manager, or an investment banker, to name a few.
The need for a financial analyst or manager who understands and manages money in the government sector is also crucial since, in addition to private assets, public buildings and government offices require financing to function properly.
Here are 10 Reasons to Pursue an MBA in Finance.
There are more than seven reasons why studying finance is a wise choice for future students like you, given the perks that this stream provides.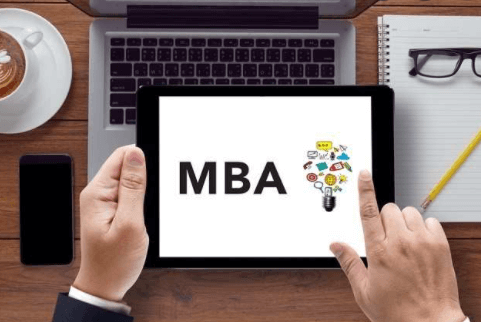 However, to assist you in making an informed decision, we've developed a list of the most compelling reasons to help you decide if this MBA concentration is perfect for you.
Finance abounds.
It makes no difference if you want to work in advertising, teaching, or consulting. Every company you deal with will require cash flow to carry out routine tasks such as paying employees' salaries, distributing dividends, reinvesting in product development, and so on.
Given its importance in all types of businesses, having a thorough understanding of it will enable you to make an important contribution to company decision-making.
So, if you choose this subject, you won't have to limit yourself to working for banks and other financial institutions; you'll be able to work in any company's finance department.
For bank jobs, you have to get some coaching center advice as they provide you with some tricks and tips for preparation. For example, if you try to attend the SBI clerk exam, do SBI clerk apply online and get a piece of advice from the experts and start your preparation.
You'll have a chance to stand out.
For many people, Finance is a scary subject. So, if you're searching for a strategy to set your CV out from the crowd, a finance management degree is an excellent place to start.
If you're a newcomer to the workforce, demonstrating that you have substantial business knowledge before you even start can make you a more appealing prospect. This is especially true in non-finance industries, where financial education is less popular but necessary for running a successful business.
Work in a constantly changing industry
For a long time, this field was known to use traditional procedures and processes. However, thanks to technological advancements, the world of banking has expanded beyond huge conventional banks.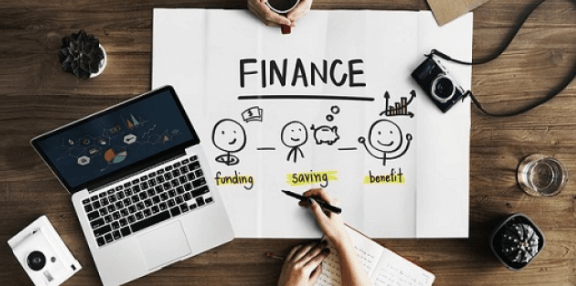 SoFi, Stripe, and Coinbase, for example, have changed student loan financing, payment technology, and cryptocurrency growth, respectively. By choosing this specialization, you can keep up with the burgeoning sector of financial technology, often known as fintech.
Concentrate on long-term development
A business degree is now so popular that practically every second candidate has one. However, you'll need more than a degree to pursue a career in Finance. You must be skilled at communicating with various people, explaining difficult data, persuading others to accept your business suggestions, and more.
With all these considerations in mind, an MBA in Finance is meant to help you develop various abilities that aren't just connected to accounting or arithmetic. This will eventually assist you in becoming a better professional in general, not just a money specialist.
Must Read: DaaS | 4 Ways an MBA Can Teach You About DaaS
Look into a variety of financial fields.
Without a doubt, this industry is booming. This implies that students considering this career have a variety of options to consider. Due to the vastness of this domain, you can choose to work in topics such as:
Firms that provide brokerage services
Companies that provide insurance
Banks of commerce and investment
Credit unions and private banks are two types of financial institutions.
Management of the corporation
Financial management on an international scale
Services for investment
Services for financial planning
Individuals and private businesses can benefit from personal financial planning.
A variety of work opportunities
An MBA in Finance gives you the knowledge and abilities to help students prepare for advanced leadership and management jobs. A graduate with an MBA in Finance may hold the following positions:
Advisor on financial matters
Manager of Finance
Analyst in financial matters
Analyst for the budget
Agent for the selling of securities, commodities, and financial services.
Managers of Cash
Associates in Investment Banking
Managers & Specialists in Credit
Controllers of Corporations
It pays off financially
A finance specialist should work with figures, think strategically, work under pressure, and communicate well. But, unfortunately, such a diverse skill set is difficult to come by nowadays. As a result, employees who work for financial institutions are reputed to receive good pay.
Experience with corporate financing
Corporate sectors demand financial support in determining how to handle their gains and losses. However, only financial managers can control and manage finances to not jeopardize their reputation or credibility in the market. As a result, for many people, an MBA in Finance is the best option.
Must Read: Data as a Service for MBA Candidates
Provide financial stability
Over the last few years, organizations losing money and unable to save profits have needed financial managers to guide them through an uncertain market. With a Finance MBA, you'll have the knowledge and business skills to save a firm from bankruptcy and MBA helps it develop and achieve financial stability.
        10. Strategic acumen –
A degree or diploma in Finance that teaches strategy, statistics, economics, leadership, and market circumstances is required to become a financial manager or financial analyst. A financial manager typically has a strong sense of strategy and planning, making them valuable assets in any firm.
Conclusion
A career in Finance is all about money, development, and stability. If you want to establish a profession that includes all these features, an MBA in Finance is a good place to start. By now, you should have a good idea of how this expertise will benefit you.
Thus, an MBA with a specialty in Finance is crucial not only for today's job market. But it also plays a significant part in molding the career of a person whose interests lie in the sphere of Finance and who enjoys the world of capital, funds, money, riches, and assets.
When choosing an MBA in Finance program, one must plan ahead of time, considering the cost, which is high because this program combines both theory and practical experience.
So, prepare to enter the world of Finance with calculators, ledger books, pens, and a laptop as your wealth and money management weapons, and get ready to control the world with excel sheets as your constant friend.
Author bio:
Daniel Roberts is a professional expert at Assignmenthelp.us. He is also a Digital Marketer & Blogger. He loves solving questions of scale and provides a long-term digital approach.