It's very common to have reservations about moving into an assisted living facility. You've likely been living independently for many years, so it might seem scary to transition into a completely different environment, unfamiliar and full of strange people. While these concerns are perfectly valid, there are plenty of things to look forward to.
Assisted living can help you to get the most out of life, as you won't spend time worrying about the difficult tasks that would usually make up your everyday life. With things like cooking and cleaning all taken care of, you'll have much more free time to spend with loved ones, or doing things you'll enjoy.
Transitioning into senior living is the beginning of a fantastic new part of your journey. Not convinced? Well, check out the points below, which provide an overview of 5 of the best things you have to look forward to.
Also Read: Student Motivation Tips | Simple Ideas to Improve Student Motivation
1.     Additional Support in Assisted Living
This is the primary reason why most aging individuals choose assisted living in the first place, and it really is nothing to be ashamed of. Without support, tasks such as cooking are sometimes a little more difficult than they once were.
A little extra support can be vital in helping you continue to live a full and enjoyable life. Whether it's just a little assistance with movement and meals, or more tailored support such as memory care, there are a variety of living options to suit your needs or the needs of a loved one.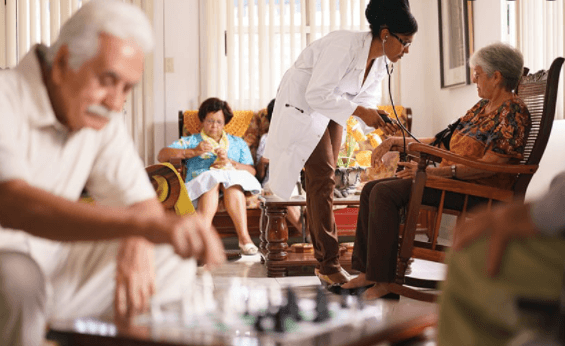 If you are looking for assisted living in Fort Lauderdale, check out Belmont Village. Reputable facilities like these usually offer a variety of benefits and facilities, as well as specialized care.
Depending on your specific requirements, several care options can provide drastic improvements to your everyday life. Memory care, for example, provides tailored assistance for people suffering from dementia or Alzheimer's.
This could include scheduled activities and a daily routine within a sheltered environment – helping to reduce stress and facilitate the patient's ease of life. Whatever support you require, getting the appropriate help will allow you to live more or less unimpeded by your advanced age.
Also Read: Importance and benefits of education
2.      On-Site Facilities and Entertainment
Most assisted living facilities will offer a variety of services, such as on-site restaurants, sports facilities for active seniors, and regularly scheduled entertainment. The communities may also have access to stimulating resources and challenging brain games, which can slow cognitive decline.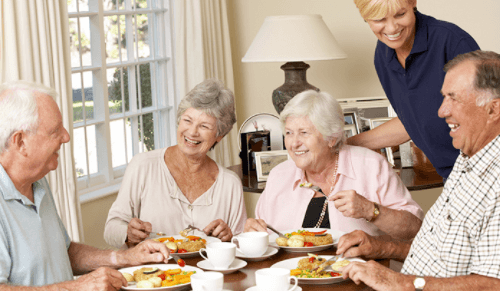 One of the problems with retirement, particularly as you become less mobile or live alone, is boredom. Senior living communities can help alleviate this issue, allowing you to have fun and enjoy every moment. Some more things on offer may include:
Movie nights
Art and music sessions
Social events, such as bingo
Book clubs
Opportunities to learn new skills, such as computer classes
Gardens and peaceful outdoor spaces
Another benefit is having regular and varied meals cooked for you. If you've spent your entire life cooking food two or three times a day, it can be a huge relief to have someone else take over.
You'll get the chance to experience new dishes, and eat with other seniors in a social environment. Furthermore, you can take that time you would have spent cooking and cleaning, and use it doing something you'll actually enjoy!
If you no longer drive or feel up to a long walk, many facilities will have designated transportation links to allow you to visit loved ones, take a trip into town, etc. This does vary from place to place, however.
Make sure to check with the home you're considering, and collect reviews from residents and staff to get an honest assessment of what facilities/services are on offer.
Also Read: How Leaptel is the Best Internet Provider Company in Australia?
3.      A Sense of Community in Assisted Living
One of the best things an assisted living environment has to offer is a sense of community – busy social areas and regularly scheduled events offer great opportunities to connect with fellow seniors and make friends.
Preventing social isolation is incredibly important, especially if you have been living alone for a while or recently lost your spouse.
With encouragement from staff, most residents find it very easy to make a connection to others and become part of a larger community of like-minded people. Keeping out those feelings of loneliness can have great benefits to your physical and mental wellbeing.
You can also do things with your family! They can visit whenever they please, join in with meals or events, or celebrate milestones with you.
4.      Safety and Security
In this new chapter in your life, you must have peace of mind. A secure senior community will help you to feel safe and rest easy. This is also a benefit for your friends and family, who can feel at ease knowing that you will be well looked after 24/7.
Facilities will have round-the-clock care to cater to your needs, in a manner that allows you to remain independent and dignified. While you will have all this support at your fingertips, you can also have your own private residence within the facility, allowing you to maintain your independence.
5.      Keeping You Happy and Healthy!
Assisted living promotes a healthy lifestyle – with regular fitness classes and facilities such as swimming pools on offer, there are numerous ways to stay fit.
Not only will this improve your physical health, but it can help you lead a fuller life and feel happier overall. Full catering can help keep your diet in check, and ensure you're getting all the nutrients you need.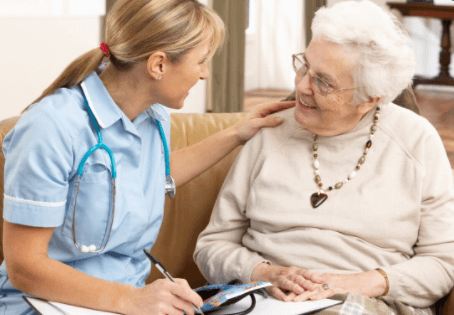 Furthermore, each resident will have their health regularly monitored by experienced, trained professionals, so any changes in your condition can be quickly assessed and dealt with. It's just another thing you don't have to worry about as much!
To conclude, choosing to leap into an assisted living community is no easy decision. But, if you've done your research into the available options, you can feel confident that the place you choose will offer a variety of the aforementioned benefits.
Whether you like intellectual stimulation, a vibrant social community, an active lifestyle, or a combination of all three, there is bound to be a facility that's right for you.