College tours are mostly fun yet overwhelming for students. Visiting your prospective colleges happens to be the final step before you make your decision. In-person tours of your shortlisted colleges give you first-hand gist of college life on those campuses. 
In most cases, you will have to align your visit with the campus' schedule. You can hire professional essay writers on platforms such as EssayService if your campus visits leave you with little time to work on your assignments. 
But do you only visit to check the vibe? No, right? You might already have a few things in mind that you plan to look for on a college campus. We have created a checklist so that you don't miss out on anything important. 
Remember, these factors are essential to help you determine which college you are finally going to attend. 
Departments and Classrooms
At college, most of your time will be spent in the classrooms of your department. That's why checking out various departments during a campus tour should be at the top of your list. If you are yet to decide on a major, get a list of college departments and visit the ones that interest you.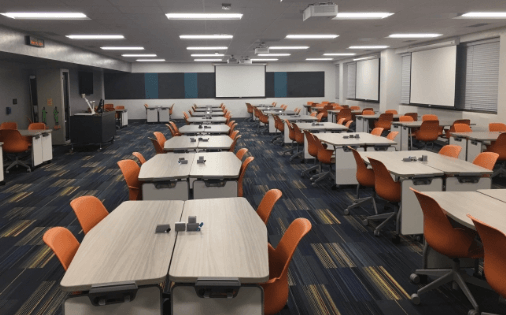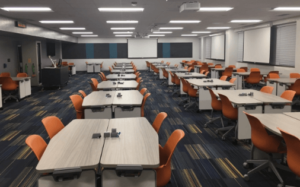 Gather more information about the different programs offered by the departments and the faculty related to them. Additionally, look for facilities in the department. Are the rooms spacious? Is there enough use of technology? How well can you interact with the instructors? You can also attend a few classes to experience what studying there will feel like. 
And you may delegate your writing assignments to expert writers while you're figuring all that out. Just check out an essay writing services review on NoCramming before choosing your essay helper. By unloading some of your tasks, you'll be able to dedicate your time and effort to the things that matter most, like picking the right college.
Library and Educational Amenities
Apart from the classrooms, the library is an important part of student life. A well-stocked library with plenty of reference materials will solve half your problems pertaining to studies. During the campus tour, visit the college library and examine the materials and the study environment.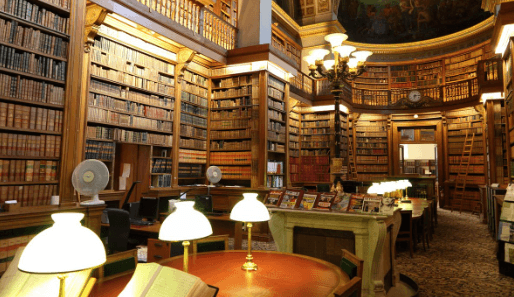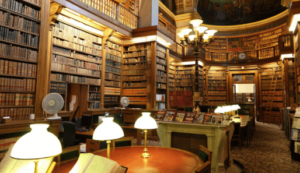 Is the library peaceful to study? Are reading hours extended during exams? Also, check out other educational amenities such as computer labs, audiovisual materials, and e-books. Understand the accessibility of these and ask if they come with an additional fee. 
Students
Talking to current students might give you more insights into college life than your entire campus tour. While looking out for every aspect yourself is important, on-campus students can show you things that don't easily meet the eye.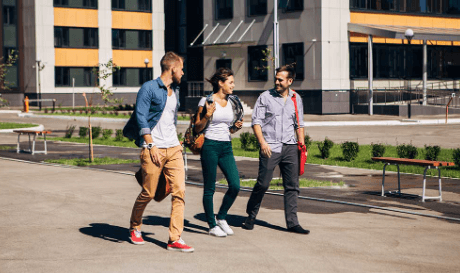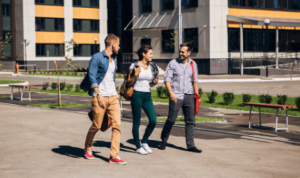 Most of them will be happy to show you around and share what they love or hate about the campus. If you have any doubts, don't be hesitant to ask. Come prepared with specific questions to get the most out of their college experiences. 
Hangout Spots
The best way to meet current students is to visit the hangout hotspots. Most colleges have quads or other cool hangout spaces where students love to spend time with their peers. And if you decide on joining this college, you will also most likely make many friends in these same spots.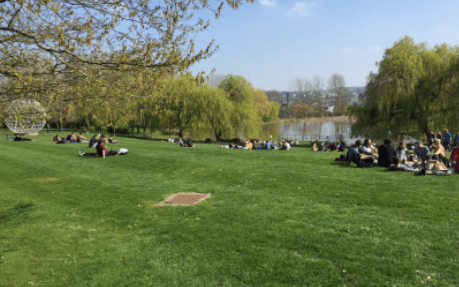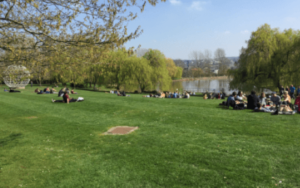 Even if these factors look unimportant during a campus visit, they play a huge part in your college social life. So, whether it is a simple lawn or an extravagant courtyard, do pay a visit to the students' favorite hangout places to understand how you can spend your leisure time. 
Dorms
If you are a freshman, you will be spending considerable time in the dorms. These are not just residences but also places where students make their first friends and chill with their buddies. But the quality of your dorm life is also affected by the condition of the rooms and common areas. 
Are the dorms well-maintained? Do students like spending time in the lounging areas? Are the common areas clean? These are some of the aspects you need to check while examining the dorms. 
Also Read This:The Ultimate Guide To Choosing Your Medical School For College
Off-Campus Housing
While dorms are located on campus, they aren't always the most convenient or economical option. If you don't like dorms or wish to live elsewhere, you should check out off-campus housing. Even if you decide to live in the dormitories, it is always good to be acquainted with other options. 
While these are located outside the campus, transportation and other amenities may make them more appealing. Some off-campus residences are cheaper than dorms if you get a few roommates. 
When looking for off-campus housing, especially during a college tour, don't consider only one or two options. Instead, understand the average rent and other costs outside the campus and compare them to the dorms. Also, check out the locality and amenities around the campus to get an idea of the off-campus lifestyle you can get. 
Also Read This: Temporary Classrooms: An Affordable Solution
Student Resource Centers
While touring the campus, student resource centers might be the last thing on your mind. But these resources determine how comfortable your life is going on campus. Facilities such as medical centers, mental health counseling, financial aids, and career guidance are available at most colleges. However, you need to ask around to understand if these amenities are easily accessible to students. 
Also Read This:   The Ultimate Packing Checklist for A Successful College Move!
Safety and Security
One of the most important aspects to keep an eye out for is your safety on campus. Though most colleges have campus police and safety regulations in place, generally looking around and talking to other students gives you an idea of any security issues. Are the regulations strictly enforced? How high is the crime rate outside the campus? Do students face any issues? These should give you enough information to determine the safety of the campus. 
Also Read This:Is It Okay to Change Your Major in College?
Make the Most Out of Campus Visits
The above is a comprehensive list of important factors that you should not miss out on during your campus tours. So, keep this list handy, roam around a bit, and enjoy your day on campus!