Did you know that space plays an important role in the concentration of students? Well, it is true to say every child needs enough space to fully concentrate and perform well in class. Now, the challenge comes with constructing a new structure. This is expensive, especially if the school is on a budget and requires the structure to be completed quickly.
However, there is always the option of using temporary classrooms. These are low-cost, quick-to-build structures that will serve the same purpose as a permanent structure. To learn more about this interesting topic, read along. 
The Process of Acquiring Temporary Classrooms
The process includes either buying them from a reputable company or constructing them from scratch. Along the way, you may have to apply for planning permission. However, this depends on the state or country's rules. In most cases, since the structure will host students, you may have to apply for planning permission. This is to ensure the structure is safe to accommodate both students and teachers. 
If you are working with temporary construction companies, it is best if you search for a reputable company, a company that is skilled enough to come up with the best structures. Remember, these structures are to be occupied by people. Therefore, they should be safe in every area. 
Tips to Know When Setting Up Temporary Classrooms 
There are various factors you need to consider before setting up your temporary classrooms. They include the following.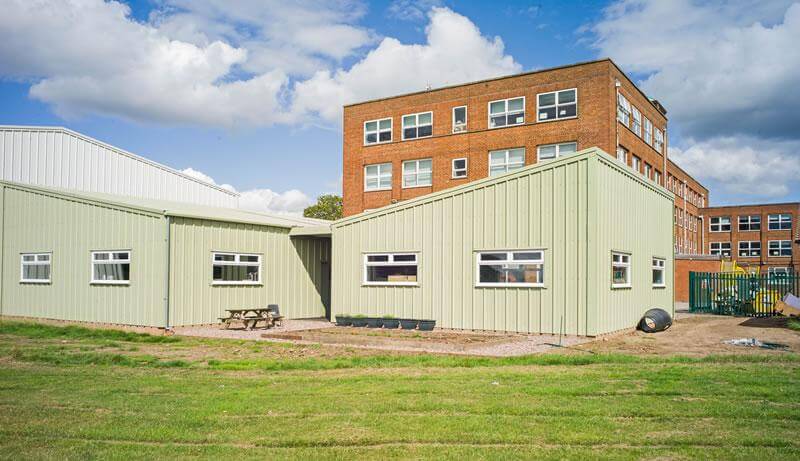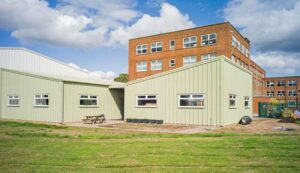 Know the size and specifications – Just like any permanent structure, you need to determine the specifications of your structure. How spacious do you want the temporary structure to be? Will you need additional features? What materials will you need for your project? These questions should give you answers that most temporary structure companies might need to know.  

      Create a site plan and design – After establishing your size and specifications, it is now time to develop a site plan. Search for land where the structure will be placed, then come up with the design. Since it is a classroom, you may include large windows, doors, and enough space to fit desks and students as well. A diagram will best describe all of your thoughts. At this phase, you can always hire an architect who will help you come up with quality designs for temporary classrooms. 

      Make a budget – When carrying out a construction project whether temporary or permanent, a budget is an important item that will act as a guideline for the entire project. Include all the materials and services required and sum them up to calculate an approximate amount. At all costs, avoid deducting costs that may jeopardize the quality of the structure.

      Check the facilities and utilities needed – There are some basic utilities such as water and electricity that should be present in every temporary classroom. Check with your electrician and plumber and ensure every utility is available and provided. When designing the structure, you should remember to add such features for easier installation. 

      Review safety and security – This is a structure that is going to be used by students of different ages. Therefore, make sure there are no hanging wires and pipes, which might cause accidents. Fire extinguishers should be installed in case of any emergency.
The Benefits of Using Temporary Classrooms 
Temporary classrooms have numerous benefits. Here are the most important. 
      Cost-effective – Not every learning institution has enough funds to build a permanent structure. This takes time, and in this case, time is a limited resource. Temporary structures, on the other hand, are cost-effective to construct since they use affordable materials and do not require much ground preparation in contrast to permanent structures. With just a little cash, you can start your temporary classroom journey. 

      Flexible – Temporary classrooms are flexible, meaning you can change them to fit various needs. Today, you might need an extra science laboratory; tomorrow maybe it will be a library, a cafeteria, a school hall, a football hall, and the like. You can easily change the structure by changing a few things, and it will once again best fit your needs. Also, it can easily be disassembled once not in use and reconstructed when needed. 

      Construction takes little time – The good thing about temporary classrooms is that they take less time to construct. Let's say approximately 8 to 15 days. The time frame will mostly depend on the structure's size and the capability of the firm you are working with. Always work with reputable companies such as

Smart-Space

that will assure you of a successful project within a short time. 

      Spacious – Space is an important factor in every learning institution, especially during this period of the pandemic. Temporary structures provide the space needed since they are constructed without rows and columns, making it easier for students and teachers to move around the room. 

      Environmentally friendly – Temporary classrooms play an important role in protecting the environment. They use recycled materials, and there is not much excavation of the site required. Hence, they reduce disturbances to the ground at the building site. The structure lacks rows and columns; therefore, during the day, light can easily penetrate the classrooms. This reduces electricity bills by adapting to the light provided by nature. 

      Easy customization – The student populations in schools and universities increase from time to time. Hence, extra space is needed. With temporary classrooms, you can easily open one wall and add an extra room or two to make the space wide enough to fit many students.

      Durable – Durability is an important factor in construction. The materials used to construct temporary classrooms are of high quality. Hence, you do not have to worry about the safety of the students. Added features such as heaters and air conditioners can also be incorporated into the structure to make a comfortable learning environment for students. 
Must Read: Academic Writing Tips | A Guide to Write Successful Papers
Conclusion 
Temporary classrooms are the best when you are on a budget and need the structure to be completed quickly. Now that you have familiarized yourself with what they entail, visit your favorite temporary structure company and get the structure of your choice.