Academic Writing Tips: Writing is an interesting practice for students. Some of you may be in love with describing various situations, analyzing phenomena, and come to relevant conclusions. Others are more neutral towards the writing issues. However, being a student you need to overcome your laziness and deal with writing tasks. This is an important prerequisite for your academic performance.
Do you want to have impressive rates in the ranking? Thus, you need to work on your writing proficiency right now. In some cases, you can use academic essay writing services similar to WriteMyPaperHub, for example, to have your papers written online by experts to make it easier.
This way, you are sure to manage time limits and perform good-quality results. But writing the paper on your own always has more benefits. You can improve your expertise in academic writing and become a better writer from a short-term perspective.
Working Tips for Students: How to Manage Academic Paper Writing Effectively
What if you don't have enough creativity to manage different academic assignments? What should you do if being creative is a real challenge for you? There are so many students with difficulties in writing.
You may have great analytical skills but be extremely bad at creating stories, describing concepts, and working with initial materials. But practice can make it all perfect.
Are you ready to get help with academic writing? Here are the tips to assist you with a difficult and tiring writing process.
1.   Get Prepared For the Task
What do we mean by the preparation for the writing? There are several things that you should do to ensure effective results and coherent texts in the end. First of all, work with the instructions.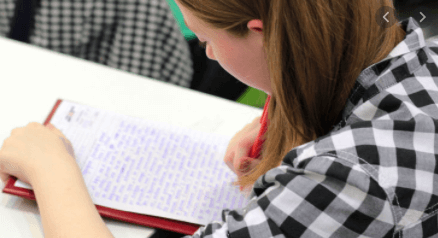 Before you get to the actual writing process, you need to learn the rules. The guidelines for the task are usually present in the same document or attached to the paper.
Make sure you learn these rules and follow them. First off, you know the structure and basic requirements. Second of all, you are sure to receive a better mark for managing the rules.
Read Also: Avoid plagiarism using best paraphrasing tools
2.   Read the Topic and Make Sure You Understand It
One of the biggest challenges occurs when students get to the topic of the paper. At first, everything seems quite obvious. But you can't always rely on your inner feelings and inspiration. To reveal the topic and express the major ideas to the readers, you need to investigate the issue.
The best way to embrace the theme is to read about it. Try to get into the essence of the aspect and research it well. Do you know the topic? Are you interested in it? This is great news.
But you still need to refresh your knowledge to present updated information to the reader. Sometimes you will deal with simple topics for discussion.
But in some cases, you will need to spend a lot of time researching at first. Without clear and in-depth research, you can fail to render the main ideas. If you respect your reader, you should perform a deep and profound investigation into the issue.
Read Also:Avoid grammar mistakes to improve your writing
3.   Work on the Structure
The structure is a key element of the writing. When you deal with different academic writing tasks, you need to master at least the basic structure. If you fail the organization of the material, it is so much easier to spoil the whole impression from the text.
For this reason, it is better to first consider the structure of the paper and then move to the content. With poorly structured papers, it is more complicated to express the ideas logically. Presenting the information in a coherent order ensures the correct text interpretation by the readers.
Read Also:Difficulties That Students Face In Online Exams Due To Covid-19
4.   Help Yourself  While Academic Writing With the Examples
There's a common thought that using the work of other writers is a bad practice. However, the thought is mistaken. If you plagiarize the content, it is truly a bad and devastating practice for professional writers.
However, if you take inspiration from others and work with the samples for enriching your skills, it is a good idea. Moreover, it is a rewarding experience.
When you get acquainted with the works of other writers, you develop your style of writing. By reading other papers, you ensure a correct understanding of the assignments and smooth writing practice.
5.   Don't Forget About Well-Organized Checking
You may have the most sophisticated ideas. However, if you make multiple mistakes, readers won't be adored by your efforts. It is important to keep up with all the aspects of successful writing.
For an expert writer, it is a crucial element to check the final text. Different grammatical and lexical inconsistencies may occur in the final text versions. Thus, it is better to check the writings either with online tools or on your own.
What is great about online tools? You can do it faster and need less effort to manage the checking procedure. However, online tools can perform quite poor results.
Thus, you should consider all the possible options to check the text and combine them. This way, you will ensure a mistake-free document.
Read Also:QuillBot's New Grammar Checker Uses Cutting-Edge AI to Perfect Your Writing
Final Thoughts on Academic Writing
To become a demanding writer and attract readers to get acquainted with your paper, you need to work hard. Being a beginner doesn't mean you have an excuse.
In our article, we described the most effective tips to help you perform coherent texts. Read them and use them in your next writing practice.