Blogs can bring great advantages to any company. Whether you sell directly to consumers, or to a business. In order to gain customers, your website must be found by your potential clients. But how can you stand out when there are many competitors on the market looking to snatch away that potential income? A blog can do just that. Keep reading to find out the 6 advantages that a blog can give you.
A blog drives customers to your website
How does it do that? Well, with something called SEO. SEO means Search Engine Optimization. Your customers enter certain words in the search engine to find your products and those of your competitors. Put those words in your blog and your website will rank higher in the results of the search engine.
Do keep in mind that there is something called over-optimization, which means that if you put too many search words in your blog, the search engine will disregard the content. You can hire a marketing agency to write optimized content for search engines and to help you find important keywords.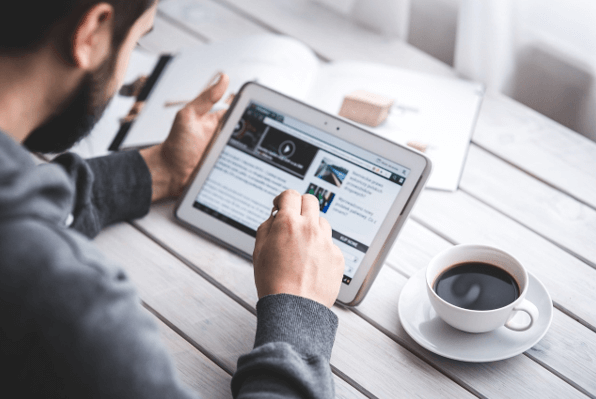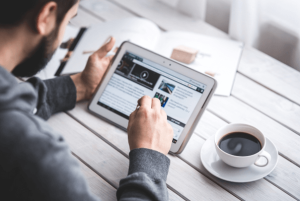 You can repurpose the written content
If you're active on social media, you know how important it is to post things daily, if not multiple times a day. Finding something to write about is not always easy, since your followers need to find it interesting as well. If you have a lot of blogs on your website, you can easily repurpose some of that for your social media. Have you written about any interesting research or some interesting facts? Repurpose it for social media and redirect people to your website.
Send people to your webshop with interesting content
The interesting content that you take from your blog and post on social media, could result in purchase. If you stimulate people to read the full blog on your website, they might go and visit your blog. Once on your website, they could purchase some of your services or products, now that they're there anyway and you have convinced them to buy through you interesting blog content.
A blog improves your image
Websites with little content are usually seen as unreliable, making people doubt whether they should buy from you or not, but websites with an interesting blog are usually seen as more reliable. A blog is a good way to show the passion that you have for your product or service and to demonstrate its uses. If you regularly post interesting blogs, people will see you as an industry leader or authority. Established authorities need to do less trouble to sell than smaller players on the market.
You'll target more potential clients
People do research, read reviews, ask others about you, and only become clients once they are satisfied. A website usually reaches the people who are willing to purchase. A blog can reach more potential customers. Even people who have never heard about you can find your offerings through your blog. They could have a problem that they need to fix and stumble upon your blog while looking for a solution. This could convert people who didn't even know about your business to loyal customers.
A blog builds relationship
Maybe one of the most important benefits of a blog is that you get to build relationships with your customers by contributing valuable information. People will keep coming back to your blogs, if they like your content and it is valuable to them. Working together with your customers and other businesses will be seen as contributing to the community and could bring new business opportunities.