Anime is a vibe. However, it is difficult to find reliable websites to watch the shows online! Hardcore fans who are not located in Japan find it difficult to watch their favorites simply because of non-availability! While the shows were initially only available on Primetime TV, now the advent of streaming services has allowed fans all over the world to partake in this beautiful art form.
Now you can stream content from anywhere, even the rural and suburban areas with the help of low latency and city-like speed internet available with Hughesnet Satellite Internet with great speeds and a great investment for people living in the country life.
While cult classics such as Dragon Ball Z and Naruto are very commonly available, below is a list of websites that can be used to watch the lesser-known shows!
Number 1: 9Anime.to
This is the best website to view free anime: both old, as well as new shows, are available for streaming. The website is sleek and has an easy-to-use interface. The catchy website is a loud declaration that this is a free website to watch anime! The website also has an in-depth and comprehensive listing of anime titles which is supported by the comprehensive navigation system.

The filters in place are well defined and allow users to quickly find their titles. While the website has a slow loading time, it has the least amount of lag in terms of releasing episodes: the new episode is loaded almost immediately after it airs in Japan!
Price: free!
Region: All over the world!
Verdict: The best website for watching free anime!
Number 2: Crunchyroll
In the list of best sites for streaming anime, this is the oldest online streaming website for anime! Most commonly used by viewers who are based in Western countries, Crunchyroll is the pioneer which introduced manga and anime to the west! The website is legit: it holds licenses to air some of the best and most popular anime shows as well as manga properties to its audiences.


In addition to allowing users to view the shows, Crunchyroll is also a store: selling all of the latest and "in" merchandise, Crunchyroll is a premium platform for anyone who loves watching anime and manga!
Price: $ 7.99 or $ 9.99 (7 day free trial)
Region: 180+ countries
Verdict: While this is a paid service, it is a great investment for stress-free viewing, a clean interface as well as an affordable pricing plan.
Number 3: Funimation
The website behind the success of Beyblade, Dragon Ball Z, and Pokemon in the west, Funimation is the original player in the streaming anime market. The website has over 13,000 hours of original content. The website has been built with a zany interface that easily allows you to move wherever you want.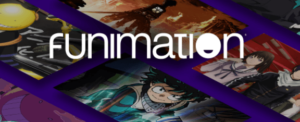 The unique website has anime titles categorized in sections to allow users to easily land in the required section. The website offers high-resolution viewing along with a manga and anime store. Funimation is also home to various games as well as merchandise.
Price: $ 5.99PM, $ 7.99PM, $ 99.99PY
Region: US, UK, Australia, Ireland, New Zealand, Canada
Verdict: The website is the home of exclusive titles with great streaming quality while being affordable!
Must Read: Before You Start Streaming You'll Need This Equipment
Number 4: Gogoanime. so
In the list of best sites for streaming anime, after 9anime.to, gogoanime. so is the best website for free anime viewing! Offering users an amazing viewing experience. The website is a fan favorite amongst the frugal viewers: a sleek, easy-to-use platform that is home to old as well as new anime shows!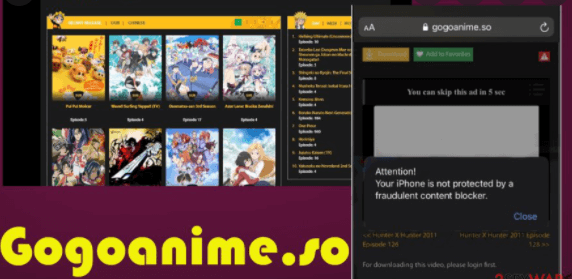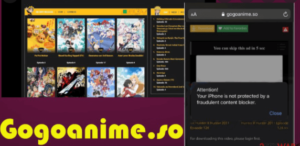 The website is very updated: all the latest anime episodes find their way immediately onto the platform. The titles are organized in different ways: alphabets, year of release, the month of release, and even popularity.
Price: Free!
Regions: Almost all over the world
Verdict: easy to use, has all the latest titles while also harboring a good anime-loving community, Gogoanime. So is surely a strong player in the anime market.