You have booked your flights and now it's time for you to pick a hotel for your upcoming trip. Remember, you will be staying in your selected hotel probably throughout your vacation, hence, it will be your temporary home. So, it must be convenient to reach, comfortable, and welcoming.
Non-strategically located hotels, which are often smelly and poorly managed, can cause frustrations and ruin your vacation. Thankfully, there are numerous hotels available in every location, no matter where you want to go. But before you choose one, here are some considerations that you must keep in mind. Check out—
It is now easy to search for information about hotels such as their location, room sizes, amenities, and appearance via the internet. While choosing a hotel can be difficult and time-consuming, it is also less stressful than booking a flight. There are many options for you.
While searching for hotels, it is important not to take things lightly. Yes, some of the points listed here are obvious but we wanted to make sure you don't overlook any aspect during your search mission.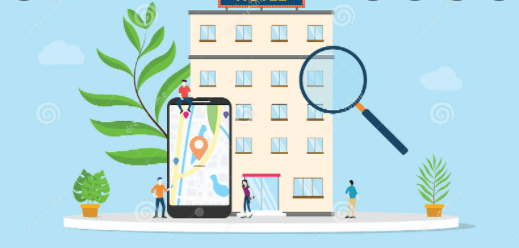 The hotel's exact location is a vital aspect that must be verified. Google Maps and reviews are the best ways to locate it. If you are searching for a beach resort, make sure the hotel is right on the beach. What are the areas you want to visit?
It would be ideal if you could walk to these locations from your hotel. You will have a great vacation if you can find a hotel with spectacular views well within your budget. Remember that public transport, grocery shops, and dining options may enhance your overall experience.
Your hotel room is where you'll spend most of your time so it needs to be given priority. All details about the room should be checked – size, view, options for beds, heating, air conditioning, and bathroom.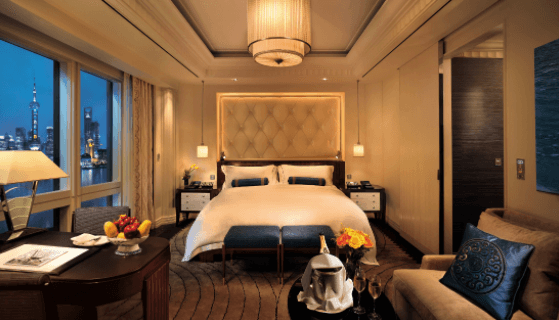 You should also consider other amenities such as a tea/coffee maker and safe. Websites may show pictures that are misleading. So, be sure to check out the reviews on cleanliness, noise, views, etc.
The hotel's facilities and services should also be taken seriously. Decide what extras you need. It might unnecessarily cost you a lot to book a hotel with lots of amenities that you might not even need. And that's why you should check to see if the hotel offers amenities that you will need during your stay.
Good hotels should offer the following basic services: Room service, housekeeping, 24-hour reception, etc. Other amenities that you should look for, depending upon your needs are free access to WIFI in your room, dining options, Airport shuttle, Pet-friendliness, wheelchair accessibility, luggage storage, and the like.
When looking for hotels, the first thing that we look at is their star ratings. However, not all ratings are accurate. There are five-star hotels that look like three-star hotels and vice versa. Before you freeze on your hotel, check out the ranking provided by third-party websites.
These ratings are determined by the reviews of guests. To find out what the most common issues with a hotel are, it's highly advisable to read a few reviews. Next, call the hotel.
You will feel grateful if you get breakfast included in your room rate. A continental breakfast is a great option because it has got something for everyone. It's better if there is no fixed time slot for the breakfast.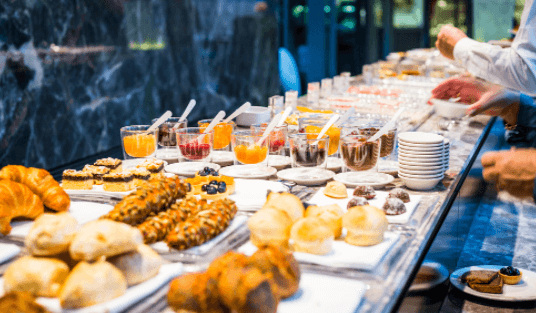 When your hotel offers breakfast, you save a lot of money. You can check with your hotel to find out what kind of breakfast is being served and decide if it's worth looking into.
You've found a great deal on a hotel and are now ready to use your credit card. Wait, have you checked the cancellation policy, no-show policy, taxes and resort fees as well as tipping policy?
Will they keep your credit card details for future reference? Do they charge the entire amount at the time of check-in or just a deposit? It's better to find out all of this right away than regret it later.
The reputation of the


hotel in the industry
Hotels that operate as chains are safer than those that are independent. Because of their reputation, we can usually expect a certain standard from well-respected chains.
So, joining loyalty programs for reputable hotel brands is a good idea. You may be eligible for freebies like early check-in, late checkout, or free breakfast.
This is a crucial factor that many people overlook. If you arrive in the city later than the designated checking time, or leave the town very late, you will be denied a hotel room.
Check with the hotel to see if they offer late checkout or early check-in. The hotels are usually very accommodating and helpful. Hotels should offer luggage storage at no additional cost.
Your hotel should have easy access to the airport or train station. Free shuttle service to the airport would be a huge plus. Public transport should also be available nearby to make it easy and affordable for you to travel. Uber and taxis will significantly increase your spending.
It is also important that the hotel be located in a safe area. Moving out of the hotel at night should seem absolutely normal. Extra precautions must be taken if one is traveling solo or with children.
Your budget is the most important criterion for hotel selection. Note that a hotel's location, amenities and a lot of other factors affect the cost. So, it is a good idea to compare rates at 3-4 of your trusted portals, and also check for any ongoing hotel deals.
Book at trusted booking portals. Direct booking with small, unknown hotels can prove difficult and stressful. The hotel might not be responsive in the event of cancellations and/or date changes.
When booking, do not hesitate to contact the hotel for further information. You can ask for all kinds of clarifications before you book. Remember, planning a holiday can be difficult and the above checklist might cause a little mental exhaustion.
But then it's better to tackle the hard part before you are off to your destination; you will be glad to see the results once you arrive at the hotel.
Note that you can use most of the above strategies to book any type of accommodation: vacation rentals or all-inclusive resorts. If, however, you want to skip the research part, then hiring a reputed 5 star hotel such as taj hotel Mumbai would be the best bet.