E-commerce is a fairly new phenomenon, born in the 21st century during the Internet age. Despite its short existence, e-commerce is projected to expand even more in the next few years. Technological advancements have propelled the e-commerce industry to go global, in line with the increasingly intertwined nature of many modern societies. If you're looking to dabble in the global e-commerce market, it could be rather overwhelming. This article will provide you with several statistics and trends to allow you to transition into the market with more ease. Read on to find out!
A Brief Guide to Global E-commerce
While global e-commerce may have popped up only recently, its concept has been embedded in many societies for a long time. E-commerce is modelled after traditional retail, where customers purchase goods or services from businesses. The only difference between the two is that e-commerce is based online while traditional retail exists physically within spaces. 
Today's Statistics
Experts estimate that the global e-commerce market will be valued at a staggering amount of $5.55 trillion in 2022, with future projections expected to expand even further. The growth potential is not to be underestimated, as seen in Monetha Blog — the COVID-19 pandemic proves just that. 
While many industries were badly hit by the pandemic, e-commerce markets across the world flourished, where they experienced double-digit growth in sales and revenue. The UK, Philippines, and Russia's e-commerce markets experienced a growth of more than 20% in 2021. Latin America also saw double-digit growth of 25%, from a total of $68 billion in 2020 to $85 billion in 2021. And finally, the Indian e-commerce market is projected to grow to a whopping $111.4 billion industry by 2025, more than twice its worth of $46.2 billion in 2020.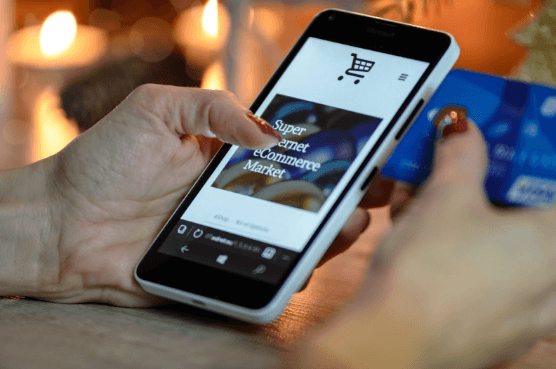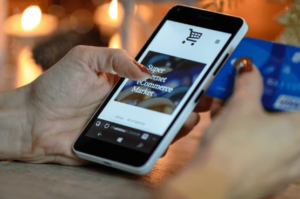 Today, the biggest e-commerce market is mainly claimed by China, which is not surprising given that it is the most populated country in the world. Accounting for more than half of the global retail sales at 52.1%, China's 824.5 million buyers contributed to over $2 trillion worth of cash flows and revenue. 
Coming in second is the US, with projections of the e-commerce market to grow to over $875 billion in 2022. The UK, Japan, and South Korea take the next three rankings, accounting for global e-commerce shares of 4.8%, 3%, and 2.5%, respectively.
These five countries are expected to stay at the top in the next few years. So, if you're new to the global e-commerce business, consider breaking into these economies for a better shot. 
Trends You Should Watch Out For
Trends are essential as they reveal crucial information that you might just need to earn that extra dollar. Here are some trends to take note of.
Supply Chain Resilience
The COVID-19 pandemic has revealed many weaknesses and vulnerabilities of supply chains all over the world. Disruptions to supply chain processes are bound to happen more frequently, with an average of one every 3.7 years. A disruption in the supply chain has many ripple effects and will ultimately be a logistical and financial nightmare. Hence, if and when you establish a business in the global e-commerce market, make sure that your provider is reliable and capable of dealing with supply chain disruptions. Consult firms and experts on this issue to prepare for any possible disturbances.
Smart Devices and Social Media
A significant proportion of online shoppers either own a smart device (eg. smartphones and tablets), a social media account, or both. Bigger brands tap on consumers' frequent use of their smartphones and social media to advertise and generate sales and there are good reasons for that.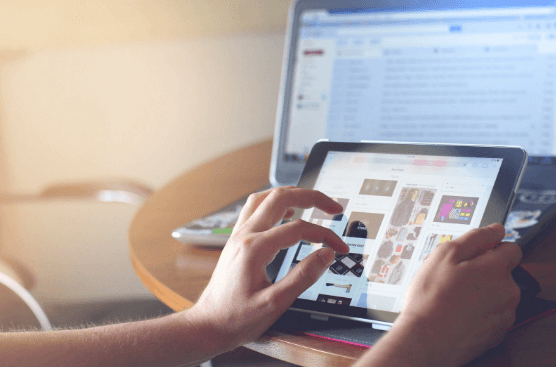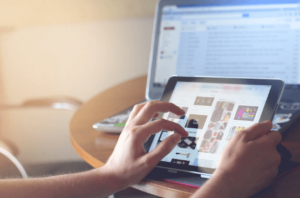 What do people do when physical stores are shut down due to COVID regulations? They purchase things through their mobile applications. Mobile shopping apps are reportedly used several times a day by 1 in 5 consumers in the US. Mobile commerce sales are projected to increase from $148 billion in 2018 to a staggering amount of $432 billion in 2022. 
Spending more time on one's smart device is often associated with increased use of social media platforms. Brands tend to advertise on social media sites through affiliated links or sponsoring influencers to promote their products. This strategy has proved to be lucrative, with a total of $351 billion accrued in China from social commerce. Many companies have departments solely dedicated to social media marketing and this alone should relay its importance.
Also Read This:Rise of Video Marketing on Social Media | How it Affects Your Business
Buy Now, Pay Later (BNPL)
This rising trend allows shoppers to embrace new online shopping and payment methods, as reposted by JP Morgan. Klarna, a Swedish company, is a testament to the success of adopting this payment method. It reported a double in revenue, from $9.9 billion in the first quarter of 2020, to $18.9 billion a year later. 
The BNPL method has become a selling point in some businesses and the statistics show. Germany is expected to accrue 33% of all BNLP payments by 2024, Vietnam is projected to see a yearly growth rate of 36% through BNPL platforms until 2028, and three in ten Australian adults own a BNPL account. 
Metaverse and Interactive Shopping
The newest trend right now is the use of virtual and augmented reality. In the metaverse, virtually anything is possible. From fashion shows directed by Gucci and Nike on a multiplayer game, Roblox, to building virtual stores on online sites, companies are looking for ways to stand out in the sea of e-commerce businesses. 
More people today are increasingly curious about the metaverse and are open to the idea of cryptocurrencies. Non-fungible tokens (NFTs) are probably the hottest crypto-related trend right now, and companies are tapping into this. A clothing brand, "The Hundreds", recently giveaway 25,000 NFT tokens to its customers. This strategy is a first but definitely not the last to come. 
Also Read This: Make Your Customers Fall in Love with Your E-Commerce Brand
Contextualisation
The expansion of global e-commerce would mean that people from different cultures who speak different languages are potential customers. According to a study conducted by CSA Research, four in ten people will not buy from websites with foreign languages. Consumers want to feel safe when they purchase things online and doing so in their native language will help put them at more ease. Therefore, based on your customer profile, find out which nationalities frequent your page most often and expand your language options accordingly.  
Also Read This: IMPORTANT CRITERIA OF AN E-COMMERCE PLATFORM
Conclusion
Global e-commerce may seem daunting but it presents a new and exciting era for all. These trends and statistics are meant to give you a deeper insight into what the current market is like today. Take note of them, adapt accordingly, and you might just see some success heading your way.