Medical marijuana is used by patients suffering from chronic pain to find relief since it is a good alternative to using pharmaceutical medications for their condition.
Studies from The National Center for Biotechnology Information indicated medical marijuana is effective when it comes to reducing pain.
What Is Chronic Pain
Chronic pain refers to a condition where pain signals remain active in the nervous system for extended periods. The pain may linger for weeks, months or years and can be experienced even when the patient hasn't been previously injured or hasn't experienced apparent damage to the body.
Chronic pain is at the top of the list of conditions for the use of medical marijuana.
In a study published in Health Affairs, 85.5% of 600,000+ licensed and registered medical marijuana patients in 2016 and 800,000+ patients in 2017 sought treatment for chronic pain.
How Does Medical Marijuana Help with Chronic Pain?
Marijuana has been used for millennia to help with pain management due to its minimal side effects.
Today, it is still the preferred alternative medication for chronic pain over other medications. Strong painkillers have been found to cause long-term physical damage and addiction.
Years of study suggest that the medical components of marijuana block the pain that's associated with numerous debilitating conditions. They bind with receptors in the brain responsible for blocking pain transmission signals.
The human body's endocannabinoid system reacts to the cannabinoids present in medical marijuana. The cannabinoids activate receptors in the endocannabinoid system, and in particular, the CB1 receptors that determine how you experience pain.
Using Medical Marijuana for Chronic Pain
You can use medical marijuana to alleviate chronic pain. People suffering from chronic pain have successfully used it to reduce pain with very few adverse effects. A study published in Health Affairs actually indicated that most people using medical marijuana suffer from chronic pain.
The study's findings show that medical marijuana can be a safer and more effective alternative treatment for chronic pain than prescription opioid medication.
Traditional Treatments for Chronic Pain
Traditional pharmaceutical medication used to treat chronic pain include painkillers, antidepressants, (=non-steroidal anti-inflammatory drugs (NSAIDS) and opioid pain relievers.
The vast majority of patients, however, complain of adverse side effects of these pain relievers, particularly opioids.
These side effects associated with opioid use include:
Addiction
Tolerance
Dependency
Life-threatening respiratory issues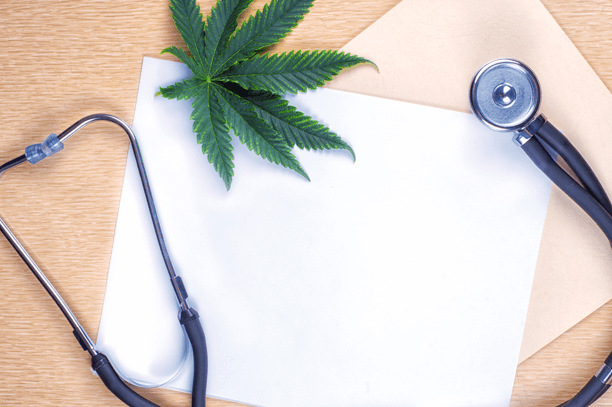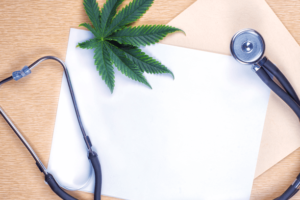 Medical Marijuana as an Alternative for Chronic Pain
A new study reported that over 62% of people suffering from chronic pain actually use medical marijuana.
The increasing number of people suffering from chronic pain and the consumer demand for medical marijuana has led to more chronic pain patients becoming aware of the possible benefits of medical marijuana when it comes to pain management.
Benefits of Using Medical Marijuana to Treat Chronic Pain
If you suffer from chronic pain, you can experience the comfort and peace associated with using medical marijuana.
Medical marijuana is a regulated and science-backed alternative medication for chronic pain.
Chronic pain patients use medical marijuana because it is:
 An effective alternative to addictive opioids
 Highly effective without negative side effects
An alternative to NSAIDs for patients with GERD or kidney problems
Can Medical Marijuana Alleviate or Treat the Symptoms of Chronic Pain?
Yes.
A study published by the US National Library of medicine had the following result: Two thirds of people suffering from chronic pain who used marijuana reported health benefits, which included better pain management and sleep.
A study by Harvard involving chronic pain patients who used medical marijuana revealed that there was a reduction in their pain levels.
A different study published in the Journal of Pain from the University of Michigan revealed that medical marijuana use decreased the side effects of other pain medications, reduced opioid use by as much as 64% in chronic patients and ultimately improved their quality of life.
To help with your chronic pain, you should apply for your medical marijuana card online today at TeleLeaf.com. Medical marijuana will help you enjoy a better quality of life.
References
https://www.ncbi.nlm.nih.gov/books/NBK224384/
https://www.healthaffairs.org/doi/abs/10.1377/hlthaff.2018.05266
https://www.ncbi.nlm.nih.gov/pmc/articles/PMC5845915/