Online OCR (Optical Character Recognition) recognizes text and characters from images and documents. You will be able to convert above 15 images per hour into editable text format. So let's know that Why we need the OCR apps? We will discuss OCR android apps. Let's start our topic enlist 10 free online OCR apps 2023.
Nowadays we want everything to be accessible at any cost and must be fast. Online OCR apps have resulted in the innovation and evolution of smartphones. OCR apps are compatible with any smartphone android as well as iOS. So let's start to discuss free OCR apps.
Best OCR Apps 2021:Add New
CamScanner is an OCR app that's accessible for both Android and iOS.  By using this app, you can scan the documents. This feature is available free in this app. You can access the premium version of the app.
The premium version of the app allocates a lot of features across from the free version. It gives you a choice to extract text from scanned images.
It gives you many options of conversion such as image to text, text to image, and image to word. Subscription to a premium version for the app is $4.99/month and $49.99/year.
Adobe Scan is also an OCR app available in both iOS and Android. This is one of the best apps in the OCR market. When we manage and organize the documents we use Adobe Scan. This is the most valuable and useful app in the marketplace.
Adobe Scan is one of the most effective OCR engines accessible for mobile. Through this app, you cannot just scan, rather it is useful for rewriting the documents, annotating, and comments on the go.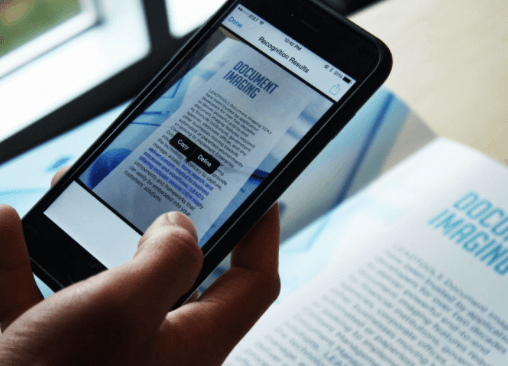 It is simple, easy to use, and free and gives you 5GB of cloud storage for the documents you have scanned. The main disadvantage of this app is that it does not have any compatibility with other storage solutions. So, the user fully relies on 5GB storage.
The smart lens is also an OCR app. This app is different from the other OCR apps. This app can do some things that others cannot, and it cannot do those others can do. By using a Smart lens, you can scan any type of document.
And it can easily convert the image to text. But more than This app has a built-in translator, if you want to understand the text from another language this app is helpful. It converts an image to text.
This app has no functionality to convert the handwriting image to the text that's not supported by this app but the other apps have this functionality.
This is the main difference between this app and others. This is one of the most effective for android users if you want to use the language translator OCR app.
Read Also: Top Apps That Deserve Awards (Updated Version)
Text Scanner will be your best app if you want handwriting recognition. It can easily scan the text or whole document. It's easy to use and fast and you can get more rapid and good results.
Text Scanner is best suitable for androids and only available on android devices. The free model of the app is full of ads. You can purchase the app to get rid of the ads but this does not affect the app performance.
Google Keep works as a cloud-based note storing app, Google Keeps can be updating the app from time to time. It is considered the best app out of all OCR apps and android.
The most important and interesting feature of Google Keep is that it can capture the text from images. This app is used as an image-to-text converter.
When the image is obtained, the text is fastly captured and stored in digital format in the notes. User can also delete the current image from the note.
When the text is fetched by the user, synchronization will be automatically done with the cloud on any device linked with the account. This app is available for both Android and iOS.
Text Fairy is an OCR app available only for Android. This is one of the best and fastest OCR apps available today. It is a robust app that comes early in your hand if you want to use the OCR app very frequently.
Text Fairy does not only convert images to text. Rather it also corrects the viewpoint from where the photo is taken. This app can convert Japanese images to text.
Microsoft always prefers the quality and does not compromise with quality when it deals with productivity applications. The OCR engine of this app is the most superior among all of the apps. But the only problem is that it works seamlessly with its office 365 suite.
If you are an active user of 365. So you don't see further from the office lens, otherwise, opt is required for other OCR apps. Office Lens works very well with excel, PowerPoint is free and easy to use. And available for both Android and iOS.
Pen to the print app is one of the best apps for android. This app is highly rated. Pen to Print app recognizes handwriting to digital text.
It converts printed text to digital text from images. It is highly useful and helpful for students and professionals for making notes. It's free and easy to use and only available on android.
Evernote Scannable is perfect and suitable for all office suites such as Google and Microsoft. This app is available only for iOS and life makes it easier.
If you can scan any type of document and business card, this app will automatically capture information from it. The data can be fastly used to create contacts from the business cards.
Read Also: Top Free Online Plagiarism Checkers Alternatives of Copyscape
OCR Quickly comes with an OOTB model that does not need any registration. You can simply install this app and use this. It mostly comes with offline mode. Its backend is smooth and builds in a good manner.
It can make text recognition more accurate and efficient. It converts the image next to text HTML.
Conclusion
Mobile OCR apps have emerged in the last couple of years. Each app has some advantages and adds some value to the lives of the users. Almost all users are looking for a simple and free app.
The main purpose of all OCR apps is to scan the document or image, if you are using apps professionally you have an option of a paid version of the apps.
FAQs
Is OCR technology helpful?
Yes, OCR technology can be incredibly helpful in a variety of ways. For example, it can help reduce manual data entry by allowing you to scan documents and have the text automatically transcribed.
Are OCR apps accurate the same as online OCR tools?
It depends on the quality of the image and the capabilities of the OCR app or online tool. Generally speaking, most OCR apps are quite accurate and can recognize text from a wide range of images, including photos taken with a smartphone camera.