By 2017, we had downloaded and installed 27 billion apps, without including re-installs and updates. There are millions of apps in the different app stores. Sifting through the mountains of mediocre apps to find that one or two qualitative apps are almost as hard as searching for a needle in a haystack.
However, the best apps somehow always manage to naturally stand out. App success is determined by how well an app solves a problem, and whether it exceeds the expectations of the user. Only the best apps deserve app awards. Here is a list of some of them:
Uber (one of the Apps That Deserve Awards)
Uber is the world's leading ride-hailing app. With a clear focus on user experience, Uber is constantly striving to bring the best-designed app to the users.
They work with experienced digital marketing agencies that provide the best app designs for them. The app keeps up with popular trends, stays relevant, and simplifies service delivery.
Today, not only can you get a reliable ride with the push of a button, but you can also see what you can expect to pay upfront, arrival times, and driver information.
Read also: Top 5 online taxi apps to book a ride in Dubai
With over 30 million songs, Spotify is one of the clear leaders when it comes to music streaming. It has a wide variety of interesting features like Daily Discover Playlists, Weekly Discover Playlists, podcasts, social sharing, and videos.
With the frequent introduction of newer and consistently better features, Spotify is clearly not going anywhere any time soon.
Whatsapp has been a market leader for a long time now. Offering an ad-free, simple, and efficient user experience, it is no surprise that it is constantly growing in popularity.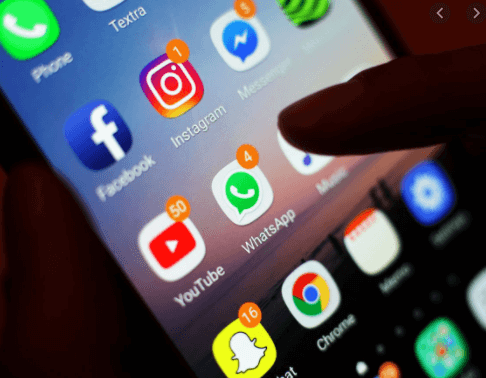 With Whatsapp, you can sync contacts and communicate with any one of the 1.2 billion users of the platform. The app is constantly being improved, with the recent addition of the universal delete feature, picture and video statuses, in-app Youtube, and location sharing.
Reddit is unique because it offers something for everyone. No matter what you are into, whether it is memes or world news, or even specialized science topics, it connects you with a community of like-minded individuals who share the same interests as you.
The app is constantly being improved, with recent additions such as Cake Day icons, previewing content in landscape mode, and live comments.
Waze has recently established itself as an almost better navigation app than Google Maps. It is a fast navigational assistant with real-time user-generated alerts such as roadblocks and accident warnings.
It is so simple to use and access any information you want. Users can also earn points by submitting traffic alerts and warnings. This way, drivers work together to improve each other's commute and experience.
Strava is a fitness app for athletes. With millions of athletes on the platform, it has tons of unique features tailored for every individual athlete. For example, you can upload your own trail path and share it with other hikers or cyclists.
This makes Strava have the largest database of trails in the world. Strava also allows you to track any metric you want, from heart rate to any other performance metric, allowing you to generate useful insights and data.
It also allows you to chat with other athletes and share your experiences. If your friends don't have this app, you can save this information in a document, convert it from Word to PDF and then email it to your friends.
If they get to see the amazing way Strava allows you to document your experience, they might just be convinced to start using it as well.
Evernote is one of the world's leading note-taking apps. It is secure, fast, and feature-rich. From allowing users to collaborate to sharing information with a targeted audience, Evernote is poised to consistently stake a claim on a huge portion of the note-taking app market.
With everything in one place thus saving users the time spent switching between apps, Evernote is highly efficient and user-focused.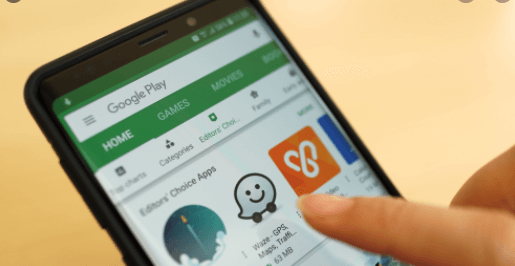 This is a Bitcoin app that connects directly to the network and functions as a wallet. It is simple and free to download and use. Bitcoin Wallet allows users to send and receive Bitcoins. Even if you are offline, you can still use the app via Bluetooth.
TD Canada has the most users of any banking app in Canada. Why? It allows users to bank whenever, however, and wherever they want.
It has an intuitive navigation system, providing just the right amount of information on each screen without being too overwhelming or too brief. TD Canada is reliable, offering all the relevant banking functions at the convenience of your mobile device.
From making payments and deposits to receiving money and making e-payments, everything is automated and transactions can be done on the go. You can also invest and trade in stocks and be notified of market changes right from the app. That is why it is found under the list of top Apps That Deserve Awards.
Read also: Fitness Level Improvement complete guide with best tips