The Emirate of Dubai is recognized worldwide for its high quality of living, it's extravagant, incredibly architecturally characterized lifestyles, and its wide range of activities for individuals and families, its stunning and mild atmosphere, and the pristine stretches of beaches all year round. Tourists visit these places easily by booking rides by online taxi apps.
For this reason, travel and tourism are carried on throughout the year and is the most visited emirate around the World.
While driving is the fastest way to go around Dubai, over the last decade the government has greatly strengthened its public transport infrastructure but while being on tour you can't rely on Public Transport only.
The best way to get around in Dubai
The best way to get around in Dubai is by booking a personal ride using online taxi booking services. There are many such services available in Dubai but being a tourist always chose the best and optimum service providers for the convenience and comfort of yourself. Among all the taxi booking apps here are mentioned, the top 5 online taxi apps to book a ride in Dubai.
In the megacities of North America, Europe, the Middle East as well as South Asia, Wow offers a trendy and creative, state-of-the-art electronic transport network.
WOW taxi booking online is here to enhance your traveling and rides with the new and refurbished transport technology and services.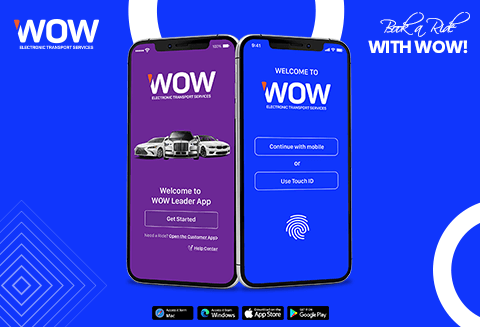 The rider can book WOW ride online with only a single tap of a button, and is picked up by the closest available leader who will commute him to his destination with convenience and security.
Open the app, pick the category of vehicle you want to ride in like Easy, Economy, Business, VIP or family, enter the destination to which you want to go, and WOW transport services will be available to you in a matter of minutes.
Enjoy the ride anywhere in the Emirates without trouble, explore all the available features of WOW. All you have to do to make it possible is to install WOW app and begin booking a ride with highly trained leaders, instead of trying to catch the bus and waving for a taxi.
With WOW Transport Services in Dubai, the customer will be able to view his estimated fare and can also choose, his payment method according to his convenience while booking for a ride.
Benefits of WOW Taxi
You can also book your ride for airport transfers with WOW schedule ride and no matter whether your flight is delayed or early to leave WOW will manage it all.
WOW helps you to find your drop off location, even though you're not sure where the place exactly is using GPS. Customers can also rate their leaders and provide feedback to help enhance the services of the WOW ride hailing services.
WOW  taxi app can be downloaded and used on any smartphone whether iPhone or Android, its Wallet feature is a big payment relief, all you have to do is credit money beforehand in your WOW mobile Wallet and your payment will be instantly deducted after your ride gets completed.
In the same way, WOW Pass is an offer to give you discounted journeys. Different passes have different rides according to the specifications. WOW Pass is better with no peak charges. The WOW Pass is valid for 15 days and its expiry is delayed up to 1 year.
2.    Uber Taxi App
Here's the most famous name "Uber". Uber is the world's most renowned taxi service with more than 71 percent of the market share.
Uber is a US organization that provides services including peer-to-peer ridesharing, ride hailing, food (Uber Eats) distribution and a micro transportation system using hybrid bicycles and scooters.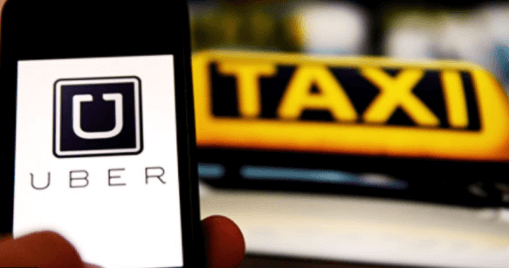 Uber is among the top 5 online taxi apps to book a ride in Dubai due to its unbelievable market share and success. Uber is the world's first and most used taxi or ridesharing app with an estimated 110 million subscribers worldwide.
Uber is operational in 63 countries and 785 urban areas. USA based ride hailing technology firm Uber was founded in 2013.
3.    Careem Taxi App
The Careem taxi app operates in over 100 cities in 14 countries in the Middle East, Africa and South Asia, which is the largest transport network company headquartered in Dubai. This taxi application recently purchased by Uber for $3.1 trillion has been estimated at over $2 trillion.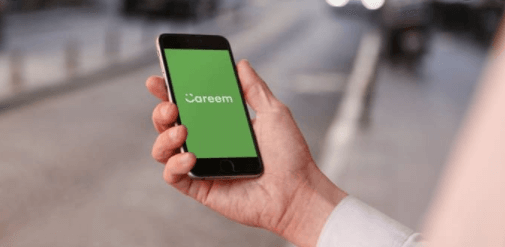 This taxi app maintains an exclusive brand on demand and works independently as part of the contract. This taxi app solution is packed with many features and is a must-have solution to book your ride in Dubai.
4.    Dubai Taxi App
The Dubai Taxi Company (DTC), a division of the Roads and Transportation Authority, gives its customers the highest degree of travel quality requirements with a variety of services, conveniences and customer care and a well developed online taxi app.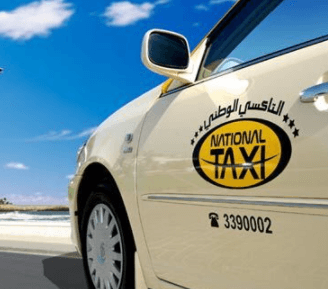 The Dubai taxi consists of around 3,854 taxis, running 24/7, even on the vacations (religious, national and public holidays).
The tidy and well managed interior, polite and competent drives of Dubai taxi are distinguishable from other franchise taxi firms. In the fleet are also surveillance standards and are equipped with the new satellite tracking systems.
In June 2000, National Taxi L.L.C, the Dubai Taxi Agency (RTA) franchise, was formally set up and launched in an initial fleet of 50 taxis on 12 August 2000, gradually expanded until the allotted fleet of 1424 were achieved.
The national taxi right now is the only franchise to run a fully large fleet of at least 3000 vehicles among other taxi franchises.
It's well-experienced drivers would be an aid to the growth of national taxi app. National taxi prioritizes innovations and updates to boost its customer service and to contribute to the achievement of business goals.