It can be safely said that the global watchmaking industry is a very competitive line of business to go into. But some companies can compete and survive despite the entry of new players. Oris watch company is one such watchmaker company that has survived and thrived since 1904 as an independent watchmaking enterprise.
In this article, you will find out more about this world-renown luxury watch brand. If you are planning on getting a new watch for yourself or as a gift for someone, then this watch brand can suit you or your recipient perfectly. Keep reading and know more!
What Does Oris Specialize In?
Oris is a small yet independent watchmaking company based in Holstein, Switzerland. It only makes mechanical watches and nothing else.
While other watchmaking companies try to be "anything and everything" to capture a sizable chunk of the market, Oris focuses on mechanical watch technology. This has been true for over 100 years now and Oris shows no signs of slowing down nor giving way to other watchmaking brands that try to ride market trends.
The company is one of the Swiss watchmaking enterprises that have survived for over a century without compromising their "Things must make sense" attitude to watchmaking.
Not surprisingly, Swiss watch collectors find that owning an Oris makes great business sense, after all, without first checking current Oris watch prices.
Read Also: What Are the Best Hublot Watches In the Market Today?
Who Does Oris Market its Mechanical Watches To?
The Oris series of watches are only geared for four markets: Culture, Motorsport, Diving, and Aviation. Its customers are usually professionals in those four categories.
So there are watches that appeal to such professionals because these timepieces are highly functional for those occupations. This means if you are a serious watch collector you would probably go for the Culture line of watches.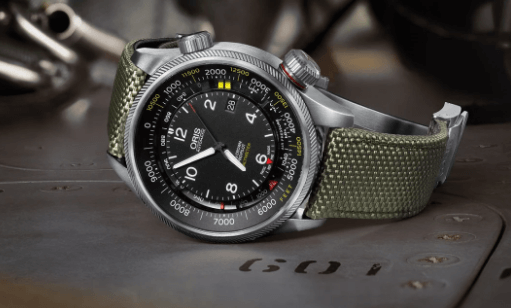 If you like fast cars, the Motorsport series is probably your preferred go-to timepiece. Deep-sea divers can rely on the Diving series while pilots are attracted to the Aviation line.
Since the Oris company doesn't have to divert its energies towards other markets, the result is that Oris watches are beautiful to look at and quite functional as well. It is safe to say that Oris watches are collector's items too.
Read Also:Top 10 brands with best wrist watches for businessmen
Can Professionals Afford Oris Watches?
Despite the excellent quality of Oris watches, the company prides itself on maintaining a reasonable price point that professionals in the mentioned fields can afford. This helps the company to compete in a more crowded market without sacrificing quality.
The Oris watches are expected to function well even under demanding conditions. More experienced watch aficionados know the Oris brand of watches perform excellently so they are prepared to pay for watches like these always.
Not surprisingly, many professionals like to collect such watches as well. They can always bequeath their watch collection to the next generation of cultured folk, race car drivers, deep-sea divers, and pilots in their family, after all.
What is the Limited Edition Series in the Oris Collection?
Sometimes, the Oris collection of watches are dubbed "Limited Edition" items. This means the company will only manufacture a pre-set number of the watch designs in that series.
Then, Oris will cease to make watches under that series permanently. This appeals to watch collectors who want to acquire Oris watches that only a select few can afford.
It also makes the purchase of Oris watches more desirable since you can pass on your "Limited Edition" Oris item to your descendants. Despite the limited number in that series, these watches remain highly functional and can still be useful for years, possibly even decades.
Read Also: Top 5 Luxury Watch Brands to Buy From in 2021
Examples of New Watches Produced by Oris watch company
Just to give you an idea of the pricing of Oris watches, the company has released some new versions of its mechanical watches. You might be pleasantly surprised by the pricing which will appeal to those aiming to purchase quality watches.
For instance, an Oris Classic is priced at approximately $1079 online. An Oris Divers item costs an estimated $1779. One of the Oris Aquis has a much higher price than these two, listed as $2999 online.
Yet, an Oris Big Crown ProPilot can be acquired for just $1259. These are just examples of watches that are visually appealing and high-value purchases at the same time.
Take note as well that you can always acquire Oris watches for others in your life. Those who have a wedding anniversary coming up may want to buy an Oris watch to present to their spouse on the big day itself. If your partner's birthday is expected sometime soon, there is still time to get the right Oris watch.
And if your children are anticipating a blessed Christmas season this year, try to acquire for each of them an Oris watch that is perfect for them too. You can be sure the recipients will rejoice upon trying on their new Oris watch for the first time.
Read Also: 3 Best Longines Watch Gift Ideas
Conclusion: What is Oris watch company Planning to Do in the Future?
The Oris company is definitely planning to stay in contention in the quality watch segment of global retail commerce. You can expect Oris watches to be very much in demand among professionals and watch collectors alike.
The company's dedication to fine-tuning its mastery of mechanical watch technology speaks louder than any marketing blurb out there in the market. So if you haven't bought your own Oris timepiece yet, maybe it's time you did.