Hublot watches are a fusion of innovative designs and traditional wrist watch elements. Simply put, the wristwatch was designed to fuse original and modern design into an iconic watch. The brand is a product of collaboration between founder Carlo Crocco and Jean-Claude Biver, two watch-making experts. Hublot's seamless process makes their watches revolutionary.
They are a great companion for a person who is an outdoor enthusiast, or who likes a watch that works no matter where they are in the world. This company has made its name very well known for high-quality timepieces.
These watches are a great investment for anyone who wants a watch that can work for years to come. There are a few basic traits of a Hublot wristwatch that make it unique and desirable.
One of the characteristics that set a watch apart from all others is the fact that it uses a combination of carbon fiber, ceramics, and even waterproof rubber for its production.
What are the Best Hublot Watches on the Market Today
If you are someone who enjoys the outdoors and loves the idea that your watch can work with any outfit, but stays away from flashy, gaudy designs, then the Hublot Wristwatch is a great choice.
So what are the Best Hublot Watches on the Market Today?
1.  Big Bang
The Hublot big bang was first released in 2005. Since its first release, Hublot has created similar memorable models. When the brand was purchased by the LVMH group in 2008, two new collections based on the Big bang were released.
These included the Classic Fusion and King Power, both launched in 2009. To date, there have been other variations of the big bang being released.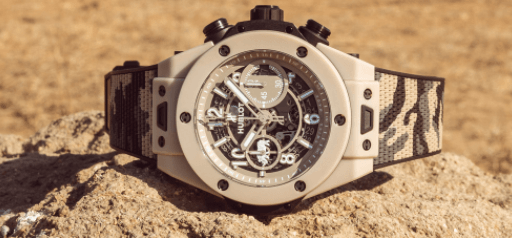 These watches may come with other historical features from previous models as well, and some people like these watches simply because they tell a story.
Many people enjoy the ability to mix and match watch styles. Hublot offers a large variety of wristwatch straps that allow you to mix and match with the bands and buckles and even the numbers on the watch face.
This helps to make it easy to find a watch that feels personalized but also a great watch for the occasion. Understanding the traits and styles of Hublot can help you choose a perfect watch for yourself.
Whether you are wearing a classy watch or one that is casual and fun, the Hublot brand offers the perfect choice for everyone.
Read Also:Top 10 brands with best wrist watches for businessmen
2.  Hublot King Power
The Hublot king power is also one of the best Hublot watches on the market today. It has a 48mm case, rubber straps, and lightweight material.
The watch features resemble a military wristwatch since it has sharp corners. The dials are multi-leveled and the design displays attention to delts. Celebrities like Usain Bolt have worn the Hublot king power.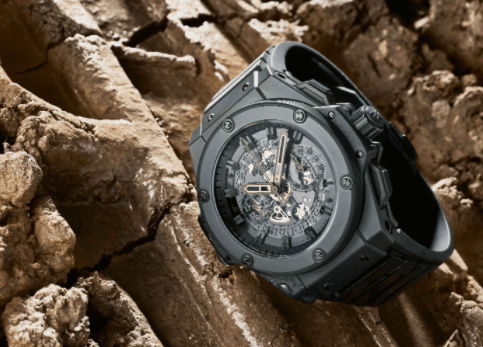 Durability is a key factor in determining what features a watch should have and why. While all watches will be susceptible to damage from natural causes such as exposure to sunlight, dust, and magnets, the materials that make up a watch may be more vulnerable.
Durability refers to the ability of an object to remain usable, even when confronted with the challenges of regular use over its full design life.
The types of materials used to construct a watch also have a significant impact on the durability of the device. Metal watches might outlast plastic ones, because of the higher density of metal and the longer manufacturing time spent in creating them.
Hublot has watches made of both stainless steel and other watch materials. The overall materials used in making the device will reduce the probability that the watch will break within a certain period of time.
Read Also:Top 5 Luxury Watch Brands to Buy From in 2021
3.  Hublot Classic Fusion
The Hublot classic fusion is one of Hublot's thinner profile watches with fewer details. It has a portable case and bold hands. The model comes in two case sizes, 42mm and 45mm.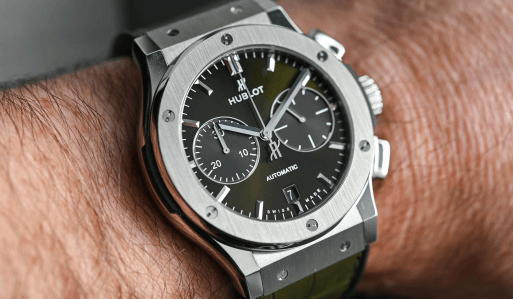 They also have smaller options in the case size of 33mm and 38mm. The classic fusion has designs made with ceramic, titanium, carbon, and gold. The materials used are early immune to moisture, dirt, and even perspiration.
Read Also: 3 Best Longines Watch Gift Ideas
What is the Cheapest Hublot?
So far the cheapest in Hublot watches is the Hublot classic fusion green that costs around 4,800 USD. It should be noted that the prices might vary according to the vendor.
Some Hublot watch prices might be on the high side, but you can find models at affordable prices compared to the others.
Conclusion
Hublot wristwatches are usually made of high-quality materials that will not easily break. There are many different styles of wristwatches available to choose from today. The most basic feature of a wristwatch you should take note of is the face, clasp, case, etc.
When looking for a wristwatch, you should make sure you are buying from a reliable supplier. You should check their registration and accreditation. The guarantee of a brand should be certified as well.
This means they have a documented history of selling quality products. You should also find out if the watch is available in many different colors. You should be able to find a style that works well with the attire you use to pair it with.