It goes without saying that money management is a crucial life skill to possess. This rings equally true for all walks of life. The importance of financial responsibility is only growing with more and more attention being paid to learning and promoting good financial behavior. 
It comes as no surprise that financial management is not a particularly exciting topic to handle, however it can be less troublesome than you expect. There are a few important things to keep in mind as you delve into this conversation on money-related habits.
Despite the fact that financial literacy stems already from the very early stages of childhood, this topic deserves additional attention during adolescence. Raising financially responsible teens is one of the most prominent favors parents can do for their teenagers.
Why parents should teach teenagers about money 
Nowadays, teenagers are exposed to all sorts of information stemming from a variety of reliable and unreliable sources. All of this information is widely available on the internet. 
Multiple surveys have repeatedly proven the fact that teenagers get most of their news and info from varying social media platforms rather than the traditional news sites. While this can surely contribute to your teenager being independently informed from the huge variety of  contacts worldwide, there are several down sides that you should keep a close eye on.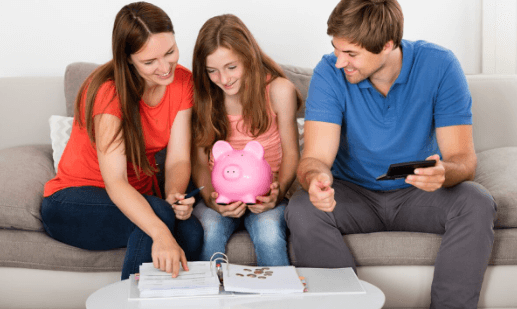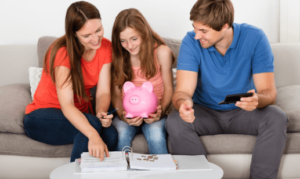 Leaving it up to teens to be educated on money-related issues and practices by strangers online might not prove itself to be the best choice available. Scams and malpractices can also influence your child to make the wrong purchases or adapt less than ideal behavior. 
This is why having conversations with your teenager will still be the one of the best options out there. You can pass on your existing knowledge, set up a good example and provide real-life situations to back up your points. It will put you at the steering wheel which will, in turn, make sure to decrease the option of the internet shaping your kid's financial choices. 
Involve your teenager in family budgeting 
Giving your child the option to participate in family budgeting will provide a good training ground for understanding how money-related decisions work. Not only this, but they will feel validated, as individuals and kids, for having their opinion and needs taken into account too.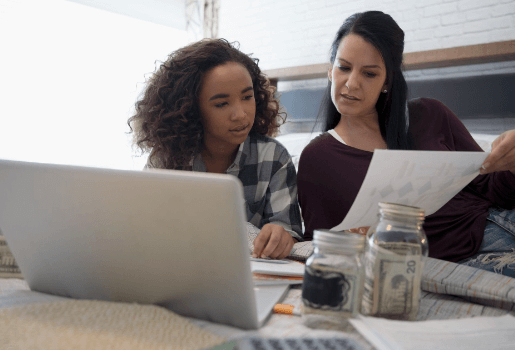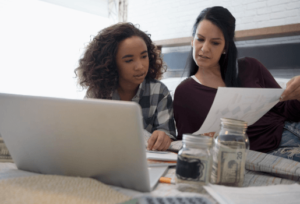 This will help both parents and children to break the taboo of finance conversations that are usually accompanied with anxiety, fear, and stress. But, starting from participation in family budgeting and covering necessities is a good starting point and an easily available scenario.
Support your teenager's entrepreneurship 
Financial freedom for a teenager usually means more than weekly allowances. This is a perfect chance to incite your teen to get a gig, a part-time job, or earn by doing chores. 
What this practically means in terms of a learning experience is additional income, subsequently followed by managing terms such as surplus, deficit, expenses, wants and needs. Soon enough, your teen will be happily budgeting on their own. 
While it will give you more maneuvering space with family finances, it will give them the much-needed freedom and first-hand experience. Always, and we do mean always, advocate the importance and methods to saving their income in the short and long run.
Also, Read This:   Best Blogging Trends to Go with in 2022
Introduce your teenager to cards 
An often touchy subject for many is whether and when to give your teenager their debit or credit card. Although we will offer our opinion and advice, only you can answer this question for your family, as answers will vary. Whatever the timing is, keep this good option in mind. 
Our advice is to start with a debit card. Luckily for parents, technology has made this option more safe and available than it has ever been. This especially rings true if your teenager is up to the age of 16, where reliable platforms such as BusyKid come in handy. 
This choice will run you $3.99 per month, and will allow your teen to have a Visa prepaid card at their disposal. The card can be used in real life as well as online, and it comes with its own app. 
While it might not be important to everyone, there are some parents that will appreciate the option of being able to choose the card design that can make this card even more appealing to your kid. This is an excellent platform to teach your child all about money. Good luck!