Are you going to write a blog post? Is it your first experience of writing content for any website? Are you confused that how many words you should write that are accruing to SEO rules? So come out of this confusion of that word count as there is no specific limit for writing a blog post.
It all depends on the requirement of your title as well as the authentic material you get for a particular keyword. Moreover, it also depends on the requirement of the client for whom you are working.
In that case after generating content using a word counter to check how many words you have written to meet their requirement of your client or your blog post.
Te content length matters as it is important to keep the reader involved in your post. It is because too lengthy content may be boring and maybe the reader leaves the page.
So first know your content and then decide the number that contains only relevant and attention-seeking information so you can keep your readers involved.
Factors For Ideal Word Count
Few factors decide what word length your content must have that is according to SEO as well as to get good ranking on search engines. These include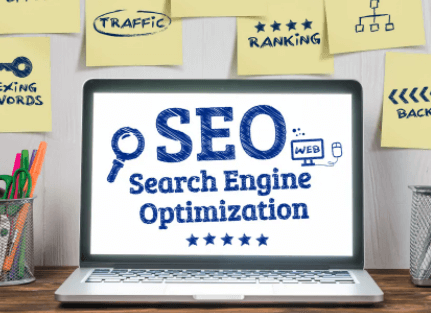 Meta Description
When you create any blog post or article firstly you write the meta description so that your viewer must get the summary of your article on the search engine page. It must be eye catchy, and authentic that inspires the reader to click on the heading to read the full article.
Therefore, focus on the tone of the meta description. Along with you have to write under words limit that has been described din SEO rules. Mainly the ideal Meta description comprises of 150 to 160 characters. If you write longer you will fail to publish. So be careful.
Wait if you don't want to manually count the Meta description, don't worry about it. Use the char count tools available widely on the internet.
Just copy your text and paste on the required field to immediately get the letter count of the meta description. It is a simple and time-saving way to count the characters and make a perfect description to grab the attention of your viewers.
A Platform Where To Post The Article
The publishing platform has rules for word count. Before writing you should understand the requirement of the publishing platform. Each website and social media site has its own requirement so read the word count limit first if you write longer content, the website will reject it and you will waste your time. So, to avoid such inconvenience first know the word count limit.
Facebook Character Limit 
Let's take the example of Facebook and know about the word count limit under different headings
To write the post the maximum character limit must be 63,206, the username character range is 50 while or write Facebook page description you have to complete within 155 characters. To comment on a Facebook post you get the limit of 8000 characters.
Now you may be thinking how should you know the length of sentence and number of characters? Should you count them manually? No there is no need to waste so much time. Use simply the text counter for the lengthy post for which you don't know the number of words you have written.
Similarly, for Facebook ad links there is a certain limit. For text, you cannot exceed 90 characters, for headline and link description the limit is 25 and 30 characters respectively.
The same rule is applied for the Facebook image ads. You can easily use the text counter to get the value of characters you have written for this purpose.
For Facebook canvas ad your character limit must be 500 for generating a body text while for writing the button text you can wite 30 characters only.
Twitter Word Count Limit
If you are going to write tweet then you should know the character limit for it also. Yoru headline must have 25 characters, maximum tweet length is about 280 characters, for DMs, there is a requirement of a maximum of 10,000 characters. Twitter profile name max length, not more than 20 characters.
Now don't start counting manually. Would you be able to check 10,000 characters? I am certain your answer will be No. So, without wasting just go to the alphabet count tool website and paste your text there to know the number of characters before you blink your eye. It means it is so quick that you get the number of characters you have written.
Client Budget according to word count
Client budget although each blog has its own word count limit but still there exist a budget issue too. It is obvious the website developer either write content himself or take a content writing service.
For hiring the writer he has to set the budget. Therefore to meet his expenses he has to assign the word limit that he can easily pay to his writer. So the word count limit also depends on the client's budget.
When you get the article back from your writer confirm the word count through word counter tools. It will be time-saving and help you know either your writer has followed your requirement or not.
Title requirement
Another important aspect that allows you to write in a certain word range is the title requirement. For the simple blog post that is indulging 400 to 1500 words can be sufficient.
But if you are writing reviews on different products the word range can be 1500 to 5000 depending on the niche and title. Therefore, one should follow the word limit that your title requires.
Use a word calculator like PrePostSEO to get the exact result. This website is authentic and reliable. You can get the definite word number by using this char count online platform.
It is very easy to use. Simply copy your text and paste on the text counter box to get the number of characters, words, and sentences.
Final Verdict
Now if you have any project and you have to complete it within word range then use the essay word counter tool and keep yourself stress-free. Word counters are convenient and time-saving plus they give accurate results.