The world of today is dominated by technology. Technology is revolutionizing everything, from livestock farming to education, by making life easier and more convenient. In recent years, technology has paved the way for efficient record keeping for farmers in the management of herds and breeding records.
Cattlemen rely on it not only for increasing farm productivity but also for monitoring their workers' performance.
Best Cattle Record Keeping Apps provide advanced cattle management data and analytics. Using a cattle management app, you can manage.
finances
breeding
grazing
records
As smartphone and app developers improve livestock farming, they are a major contributor. There are many smartphone applications designed specifically for livestock farming on the market.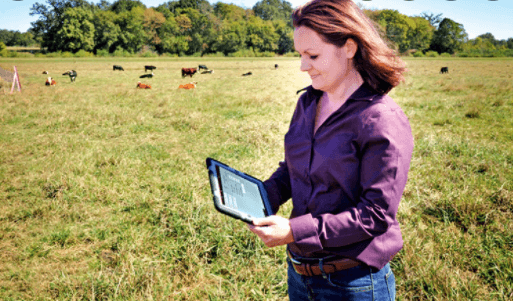 For cattle farming to become profitable, a modern cattle record-keeping app or software will be essential. For a competitive edge, livestock producers are integrating cattle recording apps into their operations."
"Livestock management apps allow farmers to stay current with the highest quality standard and improve quality by improving their animal practices.
Since several years ago, livestock apps have grown the farmer's business and have improved enhancements. Farmers wishing to implement profitable practices should consider livestock apps".
We're sharing some information about cattle apps that you can use in the future when you run your own business.
What are the Cattle Record Keeping Apps?
Cattle Record Keeping Apps are mobile applications that help ranch owners, operators, and cattle producers track and manage their livestock.
These apps allow users to log data such as breed, age of the animal, vaccinations given, feed type used, production performance (weight gain over time), health records, expenses incurred during the management or treatment of an animal, and more. 
The data collected can be used to monitor herd health, calculate feed conversion ratios, and aid in making informed decisions about the care of animals. 
Additionally, these apps typically offer robust reporting and export capabilities so that managers can easily generate reports for their own records or for sharing with veterinarians or other stakeholders. 
The use of mobile applications for cattle record keeping is becoming increasingly popular as the technology continues to evolve, making it easier to access and manage data on the go. 
Cattle Record Keeping Apps provide ranchers with an easy way to accurately track their herds and make informed decisions about their livestock. 
With these apps, users can quickly log daily observations of individual animals or entire herds, store health information such as vaccinations and treatments, and access reporting tools to generate an in-depth analysis of the herd. Furthermore, the data can be easily exported or shared with veterinarians or other stakeholders for further review. 
This technology helps keep ranchers informed about their herd's health, performance, and productivity in a convenient and efficient way.
Management of farms made easy:
Inexperienced farmers can find it difficult to start a livestock farm. Multi-species farms face even greater challenges. As a result of these platforms, farmers gain access to the most up-to-date farming information in addition to automating a number of tasks on a daily basis.
The management of pastures must be improved:
The livestock apps not only assist farmers with managing their livestock farms but also make moving their animals easier. Farmers can track their herds across extensive pasture areas using these technologies, providing better pasture management.
Livestock Tracking Apps:
A livestock management software's main function is tracking events. Animal records can be kept for births, deaths, breeding, and medical treatments, as well as sales of animals. In this way, livestock can be managed more efficiently and effectively, while also complying with regulations for livestock management.
Enhancement of feed management:
As a result of strong livestock management software, farmers are able to create a better animal feeding schedule.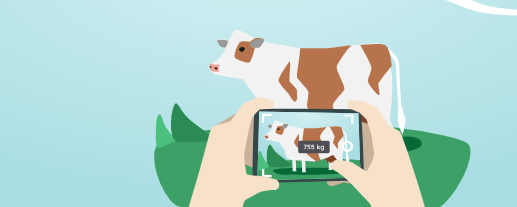 Apps such as these can be used to track the feeding habits of specific animals and adjust their nutrition accordingly. It also allows farmers to estimate feed costs and returns by calculating their feed conversion ratios.
Feed mill automation:
By using the software, you can monitor:
batch testing
set feeding schedules
automate ingredient reordering.
Here is the list of 10 Best Cattle Record Keeping Apps & Software
Need help managing your cattle herd?. Cattle management software Ranchr does away with the need for pen and paper by IOS. A rancher's life is made easier and more efficient by the app, designed specifically for iPhone users. There is an online dashboard that you can access at any time and anywhere to keep track of your cattle records.
When you use this app, you will notice that the app tells us what's changing in animals' lives and breeding patterns. Farm owners have a very difficult time finding the right way to treat their cows. This tool helps owners manage their ranches and farms by streamlining operations within their properties for optimum results.
The Chetu platform offers farmers custom animal management solutions. Through the platform, farmers can centralize livestock management, which offers a number of powerful functions, such as :
running breeding programs
managing ranches
taking care of basic accounting
The platform also offers farmers powerful database management tools.
its the best management apps for farms and cattle. The applications serve as a record-keeping system and management tool. This app is specially designed for increasing Agricultural operations that are efficient, profitable, and productive. Not just a record-keeping system, the software also doubles as an all-in-one farm management system. Farmbite was created with one objective in mind.
Must Read: Top 10 Best Expense Manager Apps for 2022
It is important to recognize that the Breeding Wheel can benefit all livestock producers, regardless of whether they are in the cattle production sector, pork quality assurance, or anything else related to livestock farming. This app is only available on the Google play store. Subscribers will not be charged an annual fee.
Breeding livestock animals with it can be managed. It assists a farmer in identifying animals that have reproductive problems. All animals in the herd can be monitored to check on their productivity and reproduction.
Using the app, dairy herd statistics can be viewed dynamically Access to individual animal data is easy for users In addition
Technicians can assist even when they are not present by sharing data with other devices
Farm-wizard Beef Manager is the perfect solution for any livestock farmer who wants to optimize their supply chain. This app combines traceability, supplier management, and livestock management into a comprehensive management solution.
You can easily edit all the records of Farm-wizard at any time. Herd records can be maintained and herd performance can be assessed by using this. It is possible for the herd managers to identify the problems with their animals' reproductive abilities.
Businesses that produce cattle rely on the cattle calving cycles most. You can manage your breeding cycles by using breed managers for IOS and Android created by Moocall. This application allows cattlemen to monitor breeding records and align operations with animal cycles. According to the breeding data, the Breed Manager divides the herd. It is a characteristic that makes it unique.
Must Read:Managing Vertical Farming with Grow Lights
The app is available on the App Store for free, and you can enjoy the incredible features for free. Your animals will receive the care they deserve with iHerd. If you are looking for a reliable cattle herd management application, look no further than iHerd. Additionally, the users are able to synchronize the contents of all the properties and paddocks among managers. Your animals will receive the care they deserve with iHerd.
Through the use of interactive reports, calf apps have helped hundreds of farms manage and make informed business decisions. Farm businesses of all sizes can use Calf Book to effectively manage essential livestock records since it is a reliable and effective livestock management tool. Among its many functions, the app offers data about yearling performance, calving, calf weaning, breeding, and many other topics.             
Conclusion
Although there is no single best cattle record keeping solution for everyone, the 10 apps we discussed are well-rounded and can provide valuable benefits in managing your herd. 
No matter which of the top 10 best cattle record keeping apps you choose, it is important to research the options available to ensure that you find a suitable app that will cater to your specific needs and make livestock management simpler. 
Additionally, make sure that the app has features such as animal identification, pedigree tracking, and nutrition monitoring, these critical components should be at the forefront of your selection process. 
With careful consideration and adequate research, you will eventually come across the perfect app for managing your herd. Record keeping doesn't have to be an overwhelming chore, thanks to these mobile apps today it can be simplified and made straightforward from virtually anywhere