As a beginner, many of us find an issue to write a well-structured SEO-friendly article. And this is just possible if you are not aware of the basics of SEO and creating powerful content. No matter whether you are a professional blogger, a copywriter, or working as a business writer, the task of writing a formal piece of content comes with a fair share of headaches.
When you are writing a compelling piece of article, it is extremely important to consider three main elements i.e. spelling, grammar, and search optimization.
If you want your content to be noticed and attract the audience, then make sure you clear all these obstacles that can ruin your writing piece.
Luckily, for creating SEO-friendly content, you are left with some great tools to show excellent results in your writing piece. To help you a bit, here we have shared a list of the best and top recommended tools to write a complete SEO-friendly article. Let's have a look below:
1. Trinka – AI Based Grammar Checker
Trinka is an AI-powered English grammar checker and language enhancement writing assistant designed for academic and technical writing. Built by linguists, scientists, and language lovers, Trinka finds and corrects thousands of complex writing errors — so you don't have to.
Trinka corrects contextual spelling mistakes, advanced grammar errors, enhances vocabulary usage, and provides writing suggestions in real-time. Trinka goes beyond grammar to help professionals and academics ensure professional, concise, and engaging writing.
With subject-specific correction, Trinka understands the nuances in the expression of each subject and ensures the writing is fit for the subject.
Trinka's Enterprise solutions come with unlimited access and great customization options to all of Trinka's powerful capabilities.
Best suited for academic institutions, localization businesses, publishers, and enterprises working with content, they can be easily integrated with Trinka JS, Trinka APIs, or Trinka On-Premise.
2. Hemingway App for writing SEO friendly article
Creating great content is similar to avoiding any fluffing. The main motive of content writing is to engage your audience and let them take interest in what you are delivering.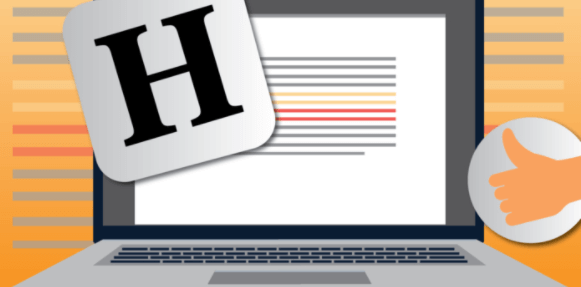 Internet is flooded with great content on similar topics. So make sure your content turns out to be informational and the best in quality.
With the help of the Hemingway App, you can learn some basic tricks to stick yourself with concise and short approachable pieces.
This tool will help you to improve your writing in various ways. Its one-time purchasing cost is $20 and is perfect for both advanced and experienced bloggers.
Are you ready to proofread your content in almost 20 different languages? If yes, then start using LanguageTool right now! The reason why it is extremely best to use is its ability to highlight potential errors in a color-coded manner.
Plus, all its features are extremely easy to use where it also provides a Google Chrome add-on option to get instant feedback.
Besides, this tool is equally best for someone who is considering writing content in other languages. Its monthly subscription is $5 having some premium features.
Almost all the bloggers have heard about this tool before! Grammarly is known to be the most useful and popular writing tool for beginners.
It has an extremely powerful punch. Plus, it is available in both free and paid versions where the free version is standard-based but the paid version is available with some advanced features such as pointing deep errors and checking plagiarism.
Besides, this tool has the ability where it can completely customize your whole content in an intended audience, platform, and tone. To unlearn your frequent mistakes or to improve your writing, using Grammarly is an incredible option.
Also Read: SEO tips you need to know in 2020
Ginger is an extremely great tool for editors and bloggers to write a completely SEO-friendly article. Its premium package is available at the cost of $30/monthly where you can use some advanced features to improve your writing skills.
With the help of this tool, you can translate your writing piece into 60 different languages and give your content great optimization. It often presents some word suggestions and does sentence rephrasing to develop a writer's writing skills.
6. WordStream SEO friendly article writing tool
SEO-friendly content is incomplete until and unless you haven't connected it with the right pair of keywords. Content without keywords is useless.
For easy and seamless keyword research, we have the best tool for WordStream! This tool is well-respected, easily accessible, and is free to use.
On the 7th spot of our list, we have Ludwig Guru! The reason why this tool is getting extremely popular is due to its ability to transform your writing into different languages. Plus, it even suggests you with some tense errors for a better improvement.
Also Read: Make article unique with Online rewriting Tool
If you are finding it hard to pick the right phrase or word, then Ludwig Guru also provides an asterisk tool for your assistance. Although it is a little pricey, therefore, it is just used by advanced editors or content writing agencies.
This is a highly recommended tool for aspiring copywriters! You will find this tool a compelling one even if you are working as a part-time copywriter! It has some advanced features for you such as duplicate content checker, readability checker, keyword density checker, or article rewriter.
Another bonus point about this tool is its affordable prices which even a beginner can afford easily. Under multiple features and affordable cost, this tool is highly recommended for small businesses or freelancers.
How can we miss mentioning Textmetrics? This tool is available with an advanced suite of great analytics-focused options for bloggers, businesses, or content marketers.
With the help of this tool, you will be able to stay focused on your consistency by defining KPIs which is a Key Performance Indicator for impressive content efforts. In short, this is a free plugin feature grade for content quality, SEO optimization, and page rank.
So what are you waiting for? Give it a try right now!
Last but not least we have SEO Tagg! If you need some extra assistance to align your content according to SEO goals, then SEO Tagg is available for your rescue! This tool is highly-recommended for keyword researches and monitoring keywords in real-time.
With the help of SEO metric analysis to boot, SEOTagg tool is the compelling choice for all those people who are looking forward to boosting their overall content performance.
11. ProWritingAid tool for SEO friendly article
With the help of this tool, you will be able to transform your good content into a great SEO-friendly article. This tool has some great features with which you can check spelling and grammar.
Plus it even gives the user an in-depth analysis report about their content piece which includes sentence length, overuse of words, or redundancies.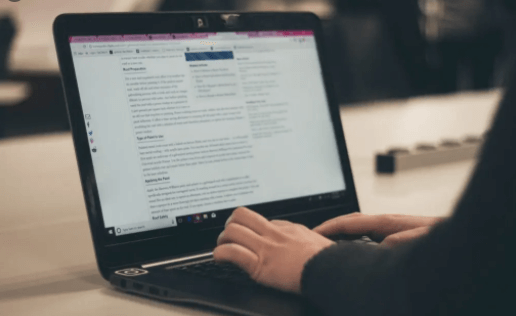 In short, this tool is great to improve your overall writing readability and eliminate all the errors through instant feedback. It is an affordable tool with the premium version available at the cost of $20/month.
Conclusion
According to Boston SEO, If you want to make your ordinary writing piece to be a great masterpiece, then without wasting any time purchase these outstanding tools right now. Give your content writing a complete SEO-friendly look with all these advanced tools. Purchase them now!