When planning trips to Chernobyl, many tourists try to learn as much as possible about this place. After the explosion at the nuclear power plant, the entrance for tourists was closed for a long time. Several years ago, a large sarcophagus was built to protect the environment from emissions in the destroyed reactor.
After the release of the series of the same name on Netflix, the number of tourists increased several times. As a result, it was decided to launch new tourist routes.
Trips to Chernobyl: what can you see on the new routes?
If you are interested in visiting Chernobyl trips, you will probably like the idea that there are now new tourist routes. If earlier only scientists, service personnel, or journalists could get inside the sarcophagus (it took a lot of time to obtain permission to shoot), today everyone can get here.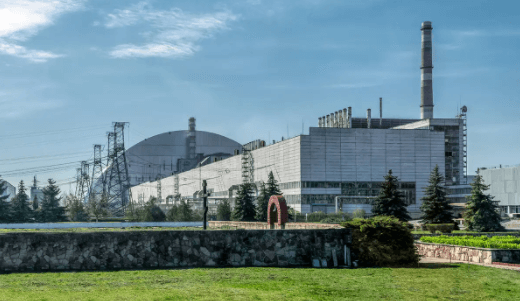 It should be noted that trips to Pripyat do not include a visit to the destroyed reactor itself. This area is still contaminated; within a few minutes, you can receive a lethal radiation dose.
Due to the increased danger, all the waste from the explosion has not yet been removed. It is assumed that shortly robots will appear here, which will take on this responsibility.
Must Read: How Elevator Inspection Companies Keep People Safe
However, you can visit other attractions here:
Golden corridor;
Board point "AZ-5";
Devices that measure the level of radiation and so on.
Once you get inside the Chernobyl sarcophagus, you must pass several radiation tests. After that, you should put on unique clothes – a snow-white robe, a hat, and a disposable mask. All surfaces inside the sarcophagus are covered with radioactive dust.
Try to do your best to keep your clothes completely clean after the tour ends. Chernobyl nuclear power plant sarcophagus should be constantly cleaned with a special solution that retains dust. As a result, don't be surprised if the floor and walls are a little sticky.
On the night of 25-26, a failure occurred in one of the reactors. One of the employees pressed the emergency shutdown button on the control panel, and at that moment, the reactor exploded. Everyone who wants to look at this control panel now can do it.
It is found inside Chernobyl sarcophagus. A long corridor one kilometer long leads to it, which is called golden because of the characteristic color of the walls. Station workers walk on it every day if it is necessary to get to the damaged equipment.
Before leaving the area, you will also be tested for radiation levels.
How safe are trips to Chernobyl?
Chernobyl day trips are reasonably safe. Each user receives the necessary protection and two dosimeters (one with an audible signal). You walk through the territory with an employee of the Chernobyl nuclear power plant, who knows well where the dangerous places are.
Excursions to sarcophagus Chernobyl are relatively new, but they are expected to be incredibly popular.