School administrators and everyone else who oversees buying school furniture for primary schools, high schools, and universities have a ridiculously huge responsibility to provide a very conducive learning environment for their pupils and students, sometimes with limited budgets and resources. Since students spend a lot of time sitting on school furniture reading, writing, and learning, school administrators need to buy furniture that is of high quality, comfortable and durable to enable the students to comfortably learn. One important type of school furniture is benches, and they can be made of metal, wood, plastic, or a combination of varied materials. Each material offers different pros and cons when it comes to comfort, weight, aesthetics, and wear and tear.
Types of Bench Options
There are distinct types of bench options made from dissimilar materials.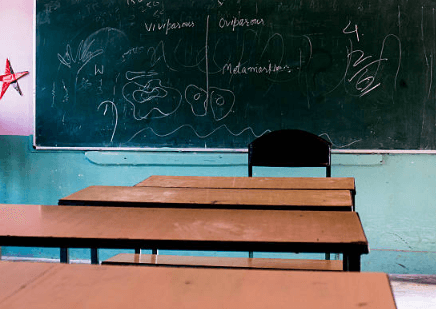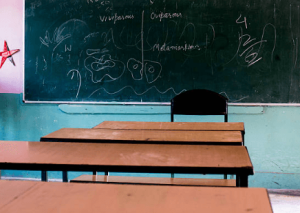 Wooden benches
Wooden chairs can be made from several types of wood like pine, cedar, eucalyptus, and Dagwood. These wooden seats are comfortable and durable when it comes to bench seating. In terms of color, you can improve the wood's natural characteristics with a stain that can either match the wood's color or be darker or lighter depending on your institution's preference. In addition, you can add a pop of color to your classroom by painting the seat lime green, canary yellow, or chili pepper red.
Aluminum benches
Aluminum seats are lightweight, easy to transport, and rot resistant. In addition, they are also fade-resistant. Moreover, they can be made in a natural silver color, or they can be painted to resemble wood. They are built to withstand the many activities that happen within the classroom. So, you won't have to fret about the bench's condition, as it's built for sitting and standing.
Metal benches
Metal seats are strong, durable and can also keep the paint for an exceedingly long time. These metallic chairs usually have a weather-resistant finish. You can choose colors like green, navy, or purple. It's important to provide a pop of color to a classroom. Your students will enjoy the fun colors of the bench and it makes a great decoration. Add some comfortable pillows and the students are ready to enjoy their new decoration.
Plastic benches
These plastic chairs can be made from recycled plastic, which is an environmentally friendly option that is resistant to rotting and easy to maintain. They can withstand any kind of a mess and you can clean them off after a busy day in the classroom. Moreover, you can choose colors like white, black, red, cedar, or blue. You can add a contrasting color like green or black to the frame to create a contemporary look. It's important to look into the different options that these benches provide.
Also Read This:  The Benefits of Classroom Decorating That Every Teacher Should Know About
Categories of Benches Based on Their Features
Multi-student benches
Apart from the materials, these seats can also be categorized based on the number of people they can accommodate. This includes seats that can accommodate only two people, only three people, or only four people at a time. A seat that is made for two people is usually 42 to 52 inches broad, while one that is designed to accommodate three people is usually 53 to 80 inches wide. Moreover, a chair that is designed to accommodate four or more people is usually more than 80 inches wide.
Benches with backrest
Seats with backrests can provide back support so the students can sit with their spines erect. This allows them to maintain a proper posture so they can concentrate better. In addition, some desks have storage spaces for bags and books. You want to make sure that your students are comfortable in their environment. Especially if you want them to pay attention. Providing them with a comfortable space will keep them attentive and ready to learn.
Conclusion
Since students spend a lot of time sitting in classrooms, it is important to choose benches that have been made using comfortable and durable materials. Those with added features like backrests, storage spaces for bags and books, and those that have been attached to desks. Your students will be able to enjoy their learning space with a bench that was made with them in mind. Plus, you'll get to enjoy the rewards that come with a perfect bench.