In-office hoteling, you'll need a flexible workplace that allows your employees to use reservation systems. That is so that they can find a workspace and then claim it. Office hoteling resources also let you explore on-demand areas for a specified period to fit your working needs.
To have a dynamic workplace, you'll find that it's an alternative to traditional seating and helps businesses become more effective and productive. There are many benefits to having office hoteling software, and it has revolutionized how companies work.
Keep reading below to see the benefits of office hoteling software and how you can use it to your advantage.
How It Works
Office hoteling software enables an office to utilize desk sharing. This is what's known as being able to book seats virtually. By using a browser-based program, your desks can be managed in a variety of different ways. You have the option of the employees having the ability to reserve desks for themselves.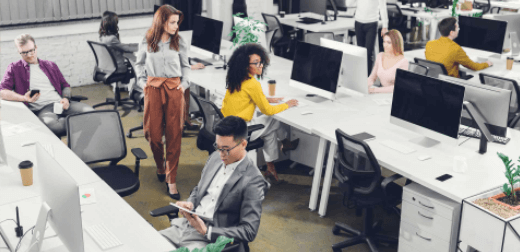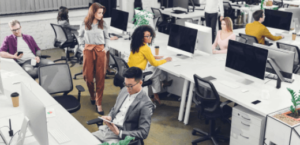 Groups can find areas where they can work together for projects, or the company's employers can assign specific desks to whoever they like. The excellent software program will provide a map overview of each office and show the area available as either empty or available for use.
The employees can claim the desks as they walk into the specified area or reserve them ahead of time. That ensures that there is no miscommunication and you avoid unnecessary frustration. The proper software will also utilize motion-sensing technology to ensure that you have a completely accurate view of the desk vacancy.
That means there's no double booking and no issues with people trying to take the same desk on a reservation. If an employee leaves their desk, the motion sensor will alert the system and adjust the map so that you know that that desk is now free.
Also Read This:5 Reasons Why You Need Software Developers
The Benefits Of Office Hoteling Software
There are many benefits that you can utilize when you're using office hoteling software. That is not only true for the employees but for the company itself. For example, the company can benefit from having employees who are now productively engaged the way they need to be.
You also benefit from having a much higher attraction rate, and you can use the space you have available in a highly effective manner. You'll also find that you have more room for growth without having to add square feet to your company. In addition to this, it increases your business resiliency because your workplace is less disruptive, and you're utilizing your space to create a long-term sustainable business.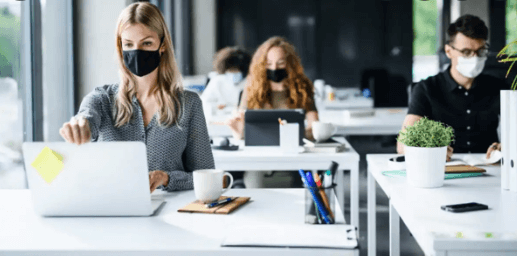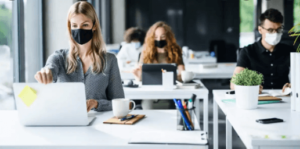 However, the best part for the company is that you have lower real estate costs, and your environmental footprint is a lot smaller. This is highly beneficial for companies that want to show that they're ecologically minded in a time where this is highly important.
Two of the most compelling reasons you should obtain the proper office hoteling software are that it is effortless to use and proactive. When you have comprehensive control, you quickly react to the ever-changing market and the set conditions. Because it is straightforward in how you use it, you can see results immediately.
The employees, however, can benefit from experiencing a more flexible environment and finding the space they need when they need it. The employees can also choose the best area to work and what time they want to work. That means that your company has the pleasure of working when they know they're at their best.
Also Read This:4 Reasons Why Modern Payroll Software is Essential
That fosters a far better work environment for your workers as everyone can work in a manner that allows them to utilize their skills for your benefit. It also makes collaboration with teammates easier because you can find spaces to work together. The end goal would be to increase productivity and engagement with your employees because of the support you're providing.
Another area that office hoteling software can help with is that you are providing a safe space for your employees while the pandemic is still going on. That is a crucial area of importance as your workers can see that you care for them while showing them that you have their best interests at heart.
Also Read This:6 New Software You Didn't Know You Needed
What You Should Look For When Making Your Choice
The best office hoteling software will have benefits that other options don't. As a result, there are specific things that you should be looking for to ensure that your company has the best. The first thing that you should be looking for is enhanced administration tools. The administration is a big part of making your company work efficiently.
As a result, if you can manage the workspaces and meeting rooms effectively, your company will work better. To make this happen, you need enhanced capabilities and analytics. Never consider an office hoteling system that won't have these options.
The next thing that you need to work on is your user functions and implementation. The desk booking system will offer you a way to create an agile workplace for you and give you a more flexible environment. In the long term, you should have a way to save money, lower the costs of vital areas of your company, and help your interface work more effectively.
Also Read This: Manual vs Automated Software Testing
Find The Best In-Office Hoteling Software
When you want the best in office hoteling software, keep the tips that we've given you above in mind. There are various things that you should be looking for so that you have the easiest time implementing the software. You'll have the benefit of new capability enhancements and administration as well.
With this software, you use your space correctly where other companies don't. That gives you a better chance to ensure that your employees work more efficiently with each other, which in turn works better for your company. Use the best, and you will see a rise in productivity almost immediately. Not to mention that your employees will be much happier, making it a win for everyone!