Game designing is one of the fascinating careers for young graduates. Being an interesting and creative profession, numerous youngsters are willing to become game designers, and the job market is also expanding for such aspirants with time.
A recent report by CareerExplorer says that The United States was providing employment to nearly 287,200 video game designers in 2021. These numbers are increasing every year, offering new job opportunities.
Hence, we are here to help you build a job-winning resume for game designer jobs. You need to showcase your skills effectively in your game design resume to enhance your shortlisting chances in the recruitment process.
We are listing here some highly impactful skills that can emphasize the performance of your game designing resume in the screening round. You can consider highlighting these skills to beat your competitors like a pro:
Strong Programming & Designing Skills
You need to showcase all your programming and graphic designing skills in your game design resume to show your worth for the targeted game designer job. For example, you can mention all the programming languages you know, like Java, Python, C++, etc., in the skills section of your game design resume.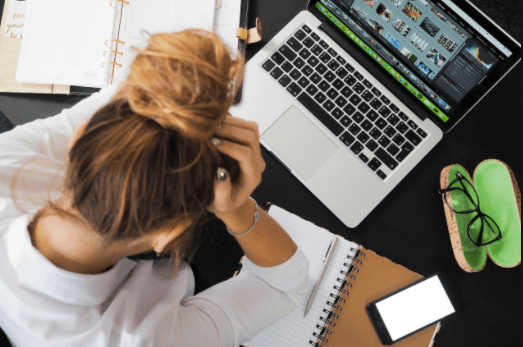 Apart from this, graphic design and video editing skills can also improve the technical strength of your game designer resume. Hence you can mention tools like Photoshop, Illustrator, InDesign, etc. in your resume to showcase your designing skills.
Problem-Solving Skills
As a game designer, you will need to solve many problems while designing the game and even during its development phase. Hence, you need to possess heavy problem-solving skills to deal with them effectively.
We highly recommend you show problem-solving skills in your game designer resume to impress the recruiter during the resume screening round.
Creativity Skills
You can never be a good designer if you are not creative. Being a game designer, you need to be creative enough to elegantly express your views and thoughts on screen.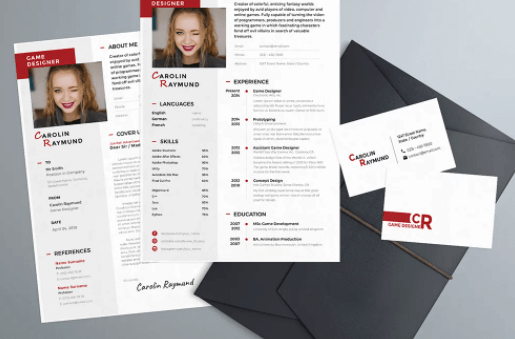 You need to ensure proper display of every emotion and graphic in the gameplay to attract maximum users and increase sales. So, we advise you to mention 'Creativity' in the key skills section of your game design resume.
Time Management Skills
Time management is one of the most required skills for every professional in the 21st century job market. Hence, it is essential to mention it in the key skills section of your resume to express your professionalism and seriousness regarding every task given in the game designing job.
Storytelling Skills
Being a modern game designer, you need to have good storytelling skills. People's expectations regarding gameplay, game story, and graphics increase with every new game.
Hence, you need to possess interesting storytelling skills to engage the maximum audience with every video game you design. Showcasing 'Storytelling' as your key skill will portray your image as a skilled game designer in the recruitment process.
Communication Skills
Communication is vital if you are working as a team. As a game designer, you need to convey your ideas and thoughts to your senior designers and other team members for getting the best possible game design.
Hence, communication skills are essential for you as a game designer in the current techno-centric market. You can showcase it in the key skills section of your game design resume to highlight it appropriately.
Additional Skills
Apart from all these above-given skills, you need to love video games and play them often to get creative ideas. Recruiters will prefer choosing you if you are passionate about video games.
Key Takeaways
Check out the key skills that can enhance the effectiveness of your game design resume in 2022:
Programming & Graphic Designing Skills
Problem-Solving Skills
Creativity Skills
Time Management Skills
Storytelling Skills
Communication Skills
The Passion of Video Games
Top 4 Resume Makers available free online:
You can highlight these skills to hold the recruiters' eyes for more than a few seconds on your video game designer resume. To get maximum benefits, you need to build a professional video game resume and apply for your targeted job with a cover letter. Lastly, we wish you all the best in your upcoming job search. May you get your desired job and remuneration.