Starting a transport business can be as simple as signing up to a ride-hailing app like Uber and starting to pick up customers that often find movers or transport companies to move their goods from one place to another. Others prefer to operate in a truly freelance capacity, building their business from the ground up with a unique space in the market. Whatever your aims, starting a transport business is a lot simpler than you might imagine.
#1 Find your niche
Transport is a broad school. Common first-time businesses involve waste removal (you'll need a large van and secure access to a tip), home moving, and, of course, operating a taxi service.
Delivering packages is also possible (although there's a lot of competition), and some drivers opt to go into long haul freight transportation.
Whatever you choose, avoid spreading yourself too thinly. Pick an area of operation and stick to it. This will give new customers a finite and solid idea of what your business offers.
Must Read: Which of the following questions can logistics help a company answer?
#2 Consider costs in Transport Business
Depending on the type of business you intend to run, costs can be small or quickly spiral. For example, if you're helping people to move furniture or dispose of waste in the local area, you'll be able to suffice with just a van and the right insurance.
However, if you plan to launch a more expansive service, you might need to hire additional vehicles, perhaps even a whole fleet. Factor costs like marketing (be that online or elsewhere), wages, and insurance into your budget before you even take to the road.
#3 Source clients effectively
Fliers and adverts on social media are usually the go-to methods for sourcing customers, but they aren't necessarily the best. If you or your business operates in the area of freight, it's worth using a service like Shiply to source your truck loads while ensuring maximum efficiency on deliveries.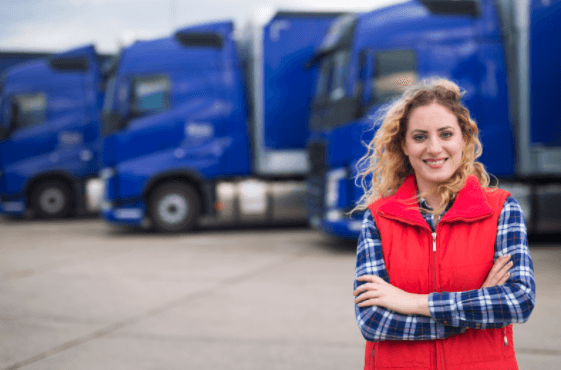 These platforms allow customers to post their delivery needs on job boards. Drivers then search according to various criteria, making it extremely easy to find the right job to suit your needs.
Must Read:Top 5 online taxi apps to book a ride in Dubai
#4 Think about maintenance
Any vehicle will inevitably degrade if it spends a long time on the road. This applies to cars used for small deliveries and huge lorries used to ship heavy freight. As such, it's important to consider how you'll maintain your fleet, no matter its size.
Some companies have relationships with garages that offer them discounts for repeat custom. This kind of ongoing relationship is also useful because it fosters trust. As your company expands, you might even consider establishing an in-house team that can maintain your vehicles on a daily basis.
#5 Buy new where possible
When the time comes to buy vehicles, it can be tempting to go for secondhand. These are substantially cheaper, and some might even only have a few miles under the hood. Unfortunately, this often represents a false economy.
Not only do older vehicles often harbor mechanical problems, but there are other benefits associated with buying new ones. You'll get a full warranty along with service plans, often saving far more money in the long term.
Must Read: What Is a Logistics Company & Key Considerations Before Partnering with It?