Whether you are looking for a job, caring for a loved one, or interested in a career in medicine, consider the advantages of becoming an adult-gerontology nurse. These nurses are skilled at treating and preventing illnesses in older adults. In addition, they are experienced in handling changes in behavior that may occur as a person ages.
Geriatric Nurses are Experienced with Changes in Behavior.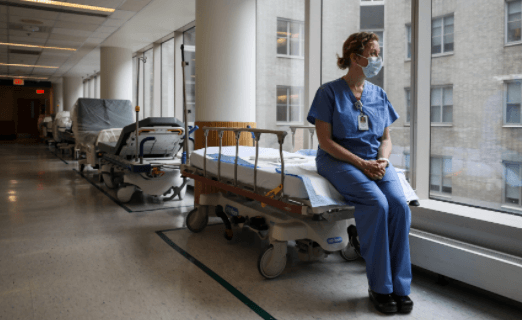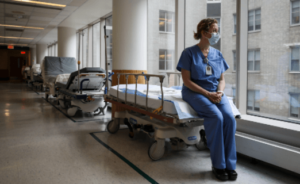 Several skills are required to be an adult-gerontology nurse practitioner. These include patience, understanding, compassion, and communication. These nurses work in healthcare facilities, hospitals, and private practices. They can help patients with chronic or acute illnesses. They are also responsible for delivering comprehensive care plans. They can also work in long-term care facilities.
To become an adult-gerontology nurse practitioner, you must complete a Master of Science in Nursing (MSN) program from an accredited program. Most MSN programs require 500 clinical hours. You can focus your studies on a particular area of interest, such as gerontology or acute care. You might be interested in learning how much a gerontology nurse practitioner makes if you're thinking about becoming one. In the US, an adult-gerontology nurse practitioner has an average salary of $98,788.
A gerontology nurse practitioner salary is among the highest paid, making it a very lucrative profession. Your wage range will, however, be determined by the number of years you have worked in the industry, your level of education, and any extra skills you may have.
In addition to earning an MS degree, you will need to pass the NCLEX-RN to become licensed as an RN. You will also need to work for at least two years before you can take the certification exam. You will also need to maintain high patient safety standards.
As an adult-gerontology nurse practitioner, your job will involve working with patients experiencing various conditions. You will need to evaluate their health and treatment plans constantly. You may also need to speak to family members or other health professionals to assess their needs. In some cases, you may need to prescribe medications.
They Care for Loved Ones in a Senior Living Community.
Choosing a senior living community for your aging loved one is essential. You want to find a place appropriate for their needs and lifestyle. You also want to ensure you can get them the care they need. Assisted living and long-term care are good options.
Adult-gerontology nurses are professionals in the healthcare industry who work with older patients. They can help with non-chronic health issues as well as complex medical conditions. They can also deliver comprehensive care plans and advocate for their patients. They may also work with other health professionals.
You can become an adult gerontology nurse by completing an MSN program at an accredited program. You can then take the NCLEX-RN to become an RN. You will need to earn a certification from the ANCC. You may work in an acute care setting, specialty clinic, or long-term care facility.
The most important part of being a gerontological nurse is educating yourself. Advanced education will allow you to properly evaluate the needs of your older patients and formulate the best diagnosis. Depending on the state's laws, you may even be able to prescribe medications to your patients.
They Treat and Prevent Illness.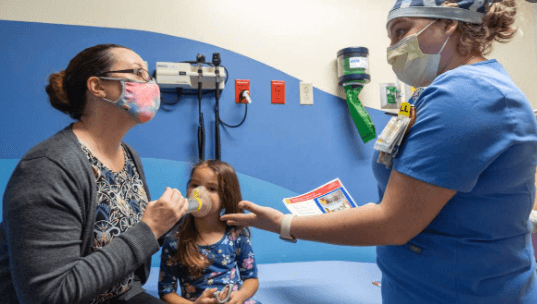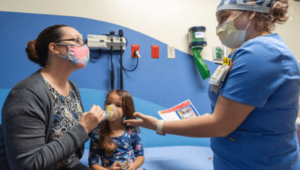 Providing care to patients throughout their lifetime, adult gerontology nurses work with patients to treat and prevent illness. They may perform diagnostic procedures, provide treatment plans, and educate patients and their caregivers. They may also prescribe medication.
They assess and monitor a patient's physical, emotional, social, and spiritual health. They work in various healthcare settings, including community health centers, hospitals, and long-term care facilities.
Their primary goal is to help restore and maintain a patient's optimal health. They may also perform research on age-related conditions. They may work with other healthcare providers, such as physicians and nurse practitioners, to ensure that patients receive quality care. They may refer patients to specialists.
Most adult-gerontology nurse practitioners focus on the medical needs of adults. They work in hospitals, private practices, and healthcare technology companies. They treat patients with a variety of chronic and acute illnesses. They may also work in the emergency department, intensive care units, or specialty clinics.
Master of Science in Nursing with a specialization in Adult-Gerontology Primary Care Nurse Practitioner.
Taking a Master of Science in Nursing with a specialization in Adult-Gerontology Primary Care Nurse Practitioner (AGPCNP) is an excellent option for nurses who are already interested in working with elderly patients. In this program, you will gain a thorough understanding of the aging process and how to improve the health of older adults.
You will also be able to explore several different clinical specialties, including pediatric primary care, family nurse practitioner, psychiatric mental health nurse practitioner, nurse midwifery, and adult and pediatric acute care nurse practitioner. The program focuses on disease prevention, health promotion, and treating common acute and chronic diseases in adults.
In this degree program, you will learn about clinical research, evidence-based practice, and the role of a nurse in an integrated system of care. Graduates of this program are prepared to provide the best care to older adults to improve their quality of life.
Also Read This: Much Needed Tips for Advancing Your Nursing Career