Camp Lejeune is one of the United States Marine Corps' largest training bases. It was originally built as a training ground for artillerymen. The base was established in 1941 and named in honor of Marine Lieutenant General John Archer Lejeune, a combat veteran of World War I. Over the years, the base grew in size and scope, eventually becoming home to thousands of Marines and their families. From 1957 to 1987, Marines and their families bathed and drank from contaminated wells at Camp Lejeune.
What Was In The Water?
An environmental testing study after the first few years of the base's operation revealed that some of the water contained dangerous levels of tetrachloroethylene, trichloroethylene, or benzene, which are highly carcinogenic chemicals known to cause cancer and birth defects. Because of these test results, the hazardous water was not fit for human consumption.
However, instead of removing the chemical-laden water from the wellheads, the Corps chose to conceal the problem by making the water appear clean and safe by lowering the levels of those chemicals in the water before delivering it to the public.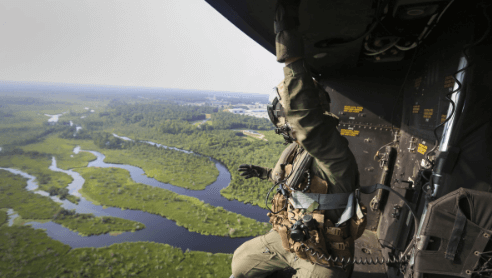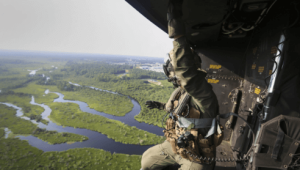 After the contamination was discovered in 1983, it took nearly five years for the base to receive the proper treatment to remove the contaminants from the water. During that time, many of the affected individuals continued to drink and use the water without knowledge of its toxicity. As a result, many of them developed serious illnesses such as cancer, respiratory problems, liver disease, and blood disorders.
How Was It Contaminated?
The source of the contamination is not fully known, but there are many believed sources, including petroleum leaking into the groundwater from the nearby airbases, commercial waste that was dumped by contractors at the base, and industrial waste from nearby factories, including dry-cleaning facilities.
Taking Legal Action
If you or a loved one was stationed at Camp Lejeune between 1957 and 1987 and developed an illness that may be connected to the water contamination, you may be entitled to compensation for your injuries. The ongoing Camp Lejeune lawsuit is giving thousands a chance to obtain justice for the suffering they have endured as a result of this appalling act of negligence.
The Camp Lejeune Justice Act and Federal Tort Claims Act give eligible claimants two years to file a claim against the U.S. government for injuries related to the contaminated water. Anyone who may be eligible should speak with a personal injury lawyer who can help them file the necessary paperwork and collect evidence in support of their claim. This is the only way to ensure that the claims of those affected will be taken seriously and that those responsible for this injustice are held accountable.
What Do Personal Injuries Claim Lawyers Do?
Personal injury lawyers specialize in dealing with cases involving dangerous substances in the water and other acts of negligence, so they are the best choice to help you get the compensation you deserve. A lawyer with experience in these kinds of cases will work with you to gather all of the necessary evidence to support your claim and present it to the authorities to maximize your chances of a favorable outcome.
If you've been affected by dangerous substances in your drinking water at Camp Lejeune, contact an experienced personal injury lawyer as soon as possible to discuss your options.
Also Read This: Top Five Summer Schools for Juniors
What Should You Look For In A Lawyer?
Experience – Make sure the lawyer you choose has extensive knowledge and experience handling these types of cases. This will give you the best chance of getting the outcome you want.
Knowledge – Make sure that your lawyer is knowledgeable about the laws relating to this type of case and knows how to build a strong case on your behalf. Communication – Make sure you are comfortable with the way your lawyer communicates with you and keeps you informed of the status of your case. Responsiveness – Your lawyer should be available to answer your questions and address your concerns in a timely manner.
Cost – You should look for a lawyer who offers reasonable rates without compromising the quality of their work. For this case, many offer contingency or free initial consultations, no fees up front, and free case evaluations if you have any questions before you hire them.
Also Read This: 3 Most Common Water-Related Hazards That You Must Avoid
Conclusion
Hazardous industrial wastes were improperly disposed of at the Camp Lejeune Marine Base in North Carolina from the 1940s through the 1980s. Due to a widespread system of contamination at the base, residents have been at risk of developing serious illnesses, such as cancer, kidney disease, and respiratory diseases.
If you or a family member lived at the base during this time period and developed one of these conditions, you may be entitled to compensation. Veterans should not become victims twice by missing out on receiving proper treatment, filing their claims, and receiving any available benefits.