An ITIL course and exam are critical for any IT expert in service management. The global certification demonstrates one's knowledge of ITIL terminology, basic concepts, and an understanding of core ITIL principles for leadership and service.
Upon completion of the ITIL v4 foundation course, trainees must take the ITIL foundation exam to assess their knowledge of IT concepts. IT gurus assume that the 40-question exam is a breeze, but this couldn't be further from the truth. Many IT students, working or otherwise, will tell you that attaining the 65% ITIL exam pass mark isn't a walk in the park.
You need to understand how to study for the four levels of the ITIL certificate and prepare adequately. These eight tips may be handy if you're planning to take an ITIL exam.
What is an ITIL exam?
The ITIL exam is a test that certifies a candidate's knowledge of ITIL practices. It allows you to demonstrate your competency and skills in service management. Four ITIL exam options exist – practitioner, intermediate, expert, and master level. The ITIL foundation exam is the entry-level certification.
The first three levels are based on the number of credits earned and if you have attained the required pass mark. The foundation exam, for example, has 40 questions that must be solved in one hour. The pass mark for this exam is 65%, which earns you the ITIL Foundation Certificate.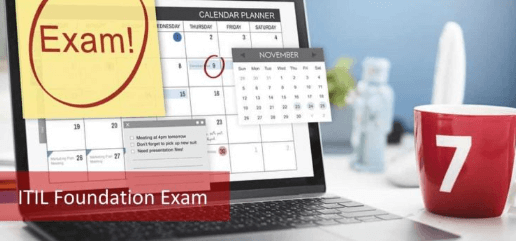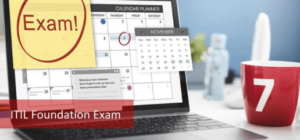 The Master level, however, uses its criteria to award certification, not just credits. Once you pass the exam, you have two career options: strategic leader or managing professional. ITIL certification has several benefits:
Improves productivity

Enhances one's credibility

Provides a foundation in product knowledge

Accelerates professional development

Arms you with the skills to become a solutions-oriented guru
ITIL-certified professionals are invaluable to any organization because they have the skills to grow and transform a business. They can implement a service management approach that integrates changing factors into the development process.
8 Tips To Help You Pass the ITIL Exam
If you've decided to take the ITIL exam, you might as well do everything in your power to pass it. Taking a course, joining a forum, or completing practice tests are some of the things that could help. Check all our tips below. 
Take a course
Many people don't understand that taking a quality ITIL v4 foundation course is essential when preparing for the exam. Most assume reading a few ITIL-related blog articles will help them pass with flying colors – it isn't true.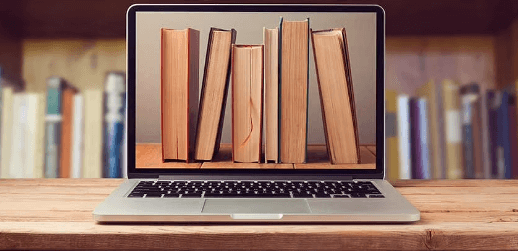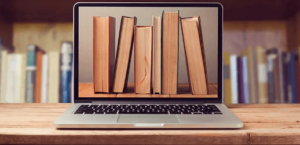 Typically, the ITIL v4 Foundation exam is designed to challenge you, and taking the course helps you understand the key ITIL concepts. The instructor has an in-depth understanding of such concepts, the terminologies, and the tons of vocabulary used in an ITIL exam and will help you understand it better.
Memorizing such vocabulary won't cut it if you don't know how to apply it in a real-life scenario. Keep in mind that ITIL exams test the application of learned knowledge; if you can't put it into context, it won't do much good.
Understand the ITIL lifecycle
Typically the ITIL lifecycle consists of five stages, and understanding them goes a long way in passing the exam. Although each cycle and capability module is more detailed at the intermediate level, knowing the basics of each stage is essential. They include
Service strategy – In this stage, you learn about critical IT services and how to allocate funds to them

Service design – It provides a better understanding of resource allocation and utilization

Service transitions – You know about transition planning, service asset, change management, and configuration management

Service operation – After the growth, the service operation lifecycle stage helps manage the services and processes

Continual service improvement – This stage involves monitoring the services and procedures implemented and identifying ways of improving them
Identify and understand the keywords
Learning different ITIL keywords should point you in the right direction when taking tests and exams. For example, the definition of the phrase service review report is a document that contains findings and results from a service review. As such, you'll look out for keywords like service results, review, or document. Keywords point you to the concept being tested.
Answer questions from an ITIL perspective
Many participants answer questions based on their working experience, which isn't always helpful. It would help if you responded to questions from an ITIL perspective. Focus on ITIL best practices, the course material, and its application in real-life scenarios.
Typically, the foundation examination evaluates your understanding of ITIL concepts and practices, not your organization's operations.
Take practice tests
Practice tests assess your understanding of ITIL concepts and your speed. They also determine how much more you need to prepare for the exam. A good rule of thumb is to spend 50% of your time preparing for the exam and 50% doing practice tests.
Develop critical points and revision notes
Revision notes speed up the revision process and help retain knowledge. They come in handy just before the exam because you can go through them quickly. You can prepare a handwritten copy or leverage a learning management system to keep them organized.
Use your time effectively
It would help if you used your time wisely. Remember, the exam lasts only one hour; hence you don't have much time to dwell on one question. You can leave those that seem confusing and resume tackling them later.
A good rule of thumb is to allocate several minutes to each question. For example, you can tackle 11 questions after 15 minutes, another ten after 30 minutes, and so on. While at it, you must avoid leaving questions blank. You hardly lose marks for incorrect answers — a wild guess might be the correct answer.
Join an online forum
If you're feeling a bit unmotivated, join online forums. They go a long way in helping you prepare for an exam, and you get to interact with other new learners and experts in the subject while expanding your learning capacity. Alternatively, join a boot camp where you can share knowledge with other ITIL candidates and discuss basic concepts.
Wrap up
An ITIL Foundation certificate enhances your skills and gives you a better understanding of ITIL management. With these eight tips for passing the ITIL exam, you'll be well on your way to attaining the pass mark and getting the required certification. Be sure to take a quality ITIL v4 foundation course to better understand basic concepts and terminologies.