Cryptocurrency has now become one of the most preferred ways of investment and trading. Even though it was initially used for payments, it is now a global trend and the biggest market that completely works online. Rightfully called the "digital currency". For more info about investing or trading then click here.
Bitcoin is one of the most liked cryptocurrencies. Despite its continuously fluctuating prices, many investors and market giants still believe it is a good option.
How can I participate in a bitcoin exchange?
To be able to trade in bitcoin, you need to register for an exchange platform. Here is how:
Register by completing document and identity verification processes.
Buy a wallet for your currency. It is important to note that wallets and bitcoin exchanges are different. Wallets are your digital place where you can store your currency and manage it from. While exchanges are the platform where these transactions take place.
Link your wallet to your bank account, and buy bitcoin or any other currency that you wish to buy. You can now trade or use this currency for transactions. Try finding good platforms to help you initially like this trading system.
Here is how Bitcoin Exchanges work: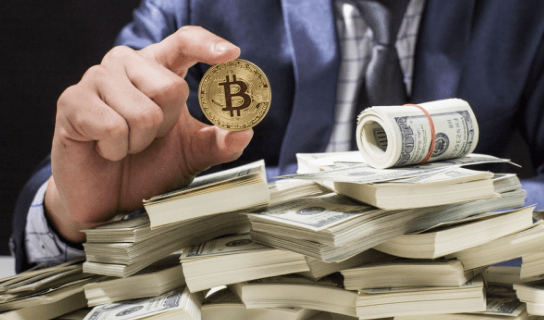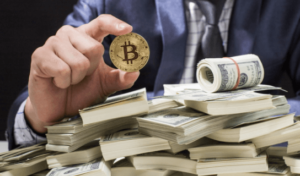 Now that you are familiar with the process of coming to the platform, here is how the exchange works.
The most common way of trading is the Centralized exchange wherein a central authority or intermediary is involved. The authority usually has custody of your bitcoin.
There are two ways of buying or selling bitcoin on these platforms in a centralized setup. Orders need to be placed for the same and these orders are maintained in an 'order book' by exchanges to match buyers and sellers efficiently. One type of order is called 'market buy' and the other is 'limit buy.'
Market buy: 
When you place an order as a market buy, you determine how much bitcoin you wish to buy without determining the price. The algorithm then finds the best and lowest prices available and you can choose which one to buy. These orders are fulfilled almost immediately.
Limit buy:
While placing a limit buy order, you are essentially setting a limit on how much bitcoin you wish to buy and how much you want to buy it for. The algorithm will match you to users who are willing to sell their bitcoin for that price and your transaction is completed.
There is another form called the Decentralized Exchange. Here, there is no central authority that facilitates or authorizes transactions. However, since sellers and buyers will need to find the best options and negotiate themselves, it can be a bit time-consuming and comes with its issues.
Another form of exchange is called a Banked Exchange. Some exchanges may allow you to buy with your local currency, but not withdraw it back. While some allow you to take the local currency back to your account.
Makers and takers:
The people who place orders for buying and selling in the order books are called the market makers. While the people who take the orders from the book are called takers. The makers facilitate liquidity on the platform while the takers reduce it.
Every transaction even if it is with cash currency, comes with a cost. Just like that, these exchanges charge a specific amount for the following transactions:
Each transaction is charged according to the value of the bitcoin being traded. Depending on the size of your bitcoin and if you are a maker or taker, charges will vary. Usually, the makers are charged less than the takers since makers are increasing liquidity while the takers decrease it.
If you are trading one type of currency for another, depending on if your exchange deals in that currency, you will need to pay a currency conversion fee based on which currency you are trading.
Some exchanges charge withdrawal fees. Mostly, these fees are set on a per-transaction basis rather than how much currency is being withdrawn.
Also Read This:5 Tips for Starting out as an Amazon Seller
Conclusion:
Bitcoin exchange can take place on any cryptocurrency exchange platform. However, it is important to make sure that your wallet is safe, your currency is stored safely and your transactions are clean and have no chance of having legal implications.
All transactions and trading methods are subject to market risks. Hence, you need to be careful while trading and investing.