Bitcoin is the most popular cryptocurrency trade efficiently, followed by Ether (ETH), Tether (USDT), USD coin (USDC), BNB coin (BNB), and Binance USD (BUSD) in that order. Next, in the seventh position, is XRP, formerly known as Ripple (XRP).
Describe XRP (XRP)
Ripple was created as a real-time currency exchange, crypto gross-settlement service, and remittance network by the Ripple Labs, a United states-based tech company. The company later created XRP, a cryptocurrency it describes as "a digital asset designed for global payments." It's safe to say that Ripple has its sights set on the market for foreign currency transfers.
So, what is the purpose of the XRP coin?
These days, there are some bank exorbitant charges that make international money transferring quite costly.  In fact, there are also instances of the money being debited from the recipient's bank account taking multiple days for the antiquated system of a computer.
How does XRP function?
It is critical to distinguish between Ripple and XRP before we continue. Ripple is the platform that takes care of quicker payments because of its advanced technology. The XRP coin that the business creates is an "independent digital asset," according to the corporation. It does not possess the power to control the technology which is the claim of Ripple for its various products.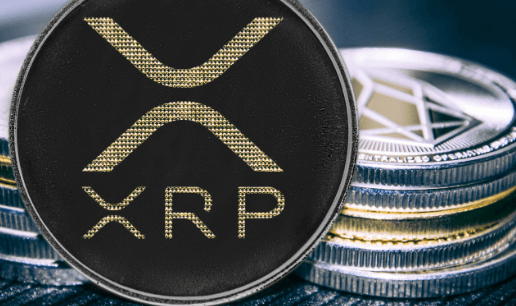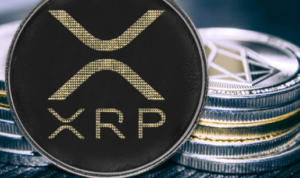 Contrary to popular belief, Ripple actually does not transfer money from one location to another. It permits the transfer of the promise of payment instead. Though it may seem hard to imagine that a system from the Middle Ages could function in the cryptosphere today, that is precisely what Ripple and XRP offer. The main difference is that validators and gateways are used instead of agents, which makes it much more difficult to describe with a simple example.
When used as a coin, XRP acts as a neutral resource that can stand in for anything. You can exchange your pounds for XRP, and can then exchange that XRP for euros. But currencies that aren't frequently traded against one another provide an even clearer illustration of the usefulness of XRP.
History of XRP and its price
Well, Jed McCaleb was the one who started it and had the original idea. The XRP Ledger was then started by him with the assistance of developers David Schwartz and Arthur Britto (XRPL). Their plan was to develop a digital asset designed exclusively for processing payments that were more resilient than bitcoin.
What else influences the Ripple price besides that?
The good news is that banks are embracing the Ripple-supporting technology. Listings on major exchanges are also beneficial, and, like other cryptocurrencies, it has benefited whenever it has been made accessible to a wider range of users.
The SWIFT of tomorrow?
Where, though, will Ripple be in five years? How far can Ripple advance? And how will the aforementioned SEC scenario impact its price?
Typically, the future of a significant coin like XRP depends on how the cryptocurrency market as a whole performs. CEO of Ripple Garlinghouse insists that the business is bringing in new customers and declares that he is out to prove to senior banking officials that "crypto isn't a dirty word."
As Ripple fights the SEC in court, all eyes are on the company. If it wins the lawsuit, Ripple may have the globe at its disposal. In fact, Andrew Lokenauth, a former analyst at Goldman Sachs, is so optimistic about the future of XRP that he hypothesizes that it may succeed SWIFT, the current global interbank transfer standard.
We'll look at where, how, and where to keep XRP (XRP) as we conclude this tutorial on the Ripple cryptocurrency. In fact, XRP is offered by the majority of big exchanges, and it can be stored in a wallet. Western Union, Travala, and the Red Cross all accept XRP.
Also Read This: Wink coin price prediction 2021-2030
Ripple can be used at many establishments because more companies are adopting BitPay (and other platforms) as a payment service provider. This includes using a gift card to make purchases from Microsoft or Amazon, as well as from other companies that are gradually implementing decentralized payment systems. You can use Yuan Pay Group-App if you want to gain knowledge on this topic.