Bitcoins are normalizing day by day, and in making this happen, there is a huge role of influencers and educators of Bitcoin on social media platforms like Instagram. These influencers are playing an important part in bringing the normal mainstream audience to the world of Bitcoin for business
These Instagrammers or Twitter and Facebook pros are teaching people where, how, and when to invest in cryptocurrency, and many people have earned huge profits because of these individuals. Today we will be talking about female Instagrammers as they attract more men and women present on the social media platform and make their lives better through investing in crypto.
5 Best Female Bitcoin Expert on Instagram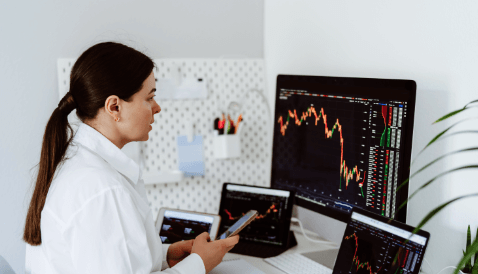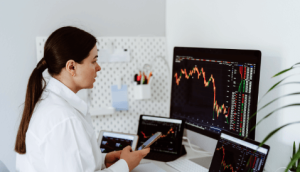 Here we have brought you a list of the 5 most famous Female Bitcoin Expert On Instagram who have millions of followers worldwide and are changing their lives. Millions of people listen to them every day and base all their Bitcoin trading decisions on their teachings.
1. Lea Thompson
First on our list is Lea Thompson. Her Instagram handle is girl_gone_cyrpto, and she currently has 36.8k followers on her account. Before coming into the crypto world, she used to be a marketing and sales professional for tech companies. She highly believes in the power of video content and is quite fond of it too.
Her channel is a school for both nerds and normies, and you can learn from zero to advance under her guidance. Her famous IG Reels series "Welcome to the Crypto Minute" is getting quite popular on Instagram these days.
2. Marina Petrichenko
Marina Petrichenko is a very famous influencer and motivational speaker. Her experience in this field is more than 8 years, and she has 3 degrees, including an MBA degree, and she can speak 4 languages. She is based in Spain, and she joined Instagram in November 2016.
She is on Instagram as "Crypto.marina", and she currently has 3500 followers. She lets her Instagram family know about her upcoming events, talks about some latest market trends and shares her personal life as well.
3. Tavonia Evans
Tavonia Evans comes in number 3 on our list, her Instagram username is Cryptodeeva, and she currently has 24.4K on her account. Thousands of people listen to her every day, and she is proud of creating many success stories for her followers.
She is also quite invested and interested in other technological trends, such as the metaverse, and she is also the founder of Guapcoin. Tavonia is seen almost every day teaching her Instagram followers about all the latest trends in the market.
4. Laura Shin
This list can not be completed without one name that is Laura Shin. She is one of the best teachers and experts on Instagram that educates her followers about Bitcoin and Crypto almost on a daily basis.
She is one of our personal favorites, and she is a very famous crypto journalist as well. Her Instagram user handle is "Laurashin," and she currently has around 3.8K followers on Instagram. So if you want to start your Bitcoin journey, her teachings might be very useful for you.
Also Read This:  Apply These Procedures and Get Free Instagram Followers and Likes
5. Natalie Brunell
Natalie Brunell is the last on our list, but that doesn't mean she is any less than our above-mentioned names. Natalie is most famous for her show "Coin Stories", which inspired thousands of people around the world to invest in crypto. She used to be an Emmy Award-winning TV reporter but she came into the crypto world in 2017.
She interviews famous crypto investors and traders, listens to their success stories, and also makes them share some secrets about their success in her show. She is on Instagram as "Nataliebrunell" and has a huge follower base of 31K, one of the biggest on our list.
Also Read This:  Why Is Instagram Important for Business Today
Wrap Up!
Most people use Bitcoin Trading software for better and reliable trading  but now we hope that you might have discovered some of the best female Instagram Bitcoin experts from our list and will be on your way to getting educated from them and trying your luck in the world of Bitcoin.
It is amazing to see that women are influencing such technical and important trends in the world, and it is a sign of peak women empowerment.