Technological advancements gave rise to digital businesses and these, in turn, made significant improvements to how customers make purchases and how companies sell.
And with the incidence of a global pandemic last year, the process of shopping online grew from 1.92 billion online purchases in 2019 to 2.14 billion online purchases this year.
And the ease with which these purchases were made has made it more unlikely that customers will return to patronizing stores physically like it was in the past.
The goal of every smart business owner should then be to take their physical store online and meet their customers on the internet. This includes having a responsive selling platform to be highly visible to returning and potential buyers.
But achieving these involves taking care of some areas and having a solid SEO strategy. And this is where many digital brands fail to get it right.
Today, we will look at the importance of an SEO strategy, how you can implement an SEO strategy that will increase organic traffic. Whether you decide to work with an SEO agency or do it yourself – there are a number of important steps that you can take to improve the organic visibility of your website.
What is an SEO Strategy?
An SEO (Search Engine Optimization) strategy is best defined as a holistic and detailed plan to deliver relevance to websites and value to the internet user.

It includes all the processes used to make a website user-friendly and valuable content to users.
The process could entail everything from making the website more responsive to comprehensive keyword research and crafting content that answers searchers' pain points, thereby driving better engagement, satisfaction, trust, and patronage.
Importance of SEO Strategy in Business
There are several ways that a good SEO strategy can influence the growth of a brand. Below is some of the importance of good SEO strategies in online selling:
Establishing Brand Trust and Credibility
Being easily discoverable in search engines generally has a way of making a brand more trustworthy.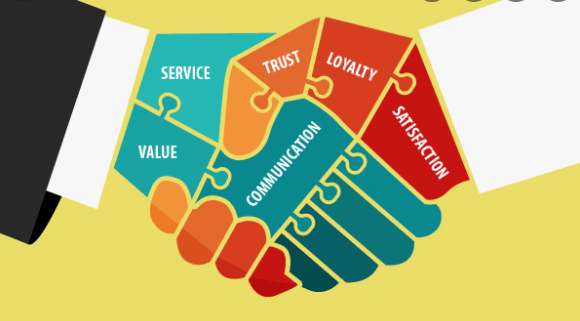 This is because users believe that most visible brands are on top of their industry or market and like to deal with these brands rather than those that are harder to find on search engines.
To this end, having a good SEO strategy can make you more visible and increase the trust that users confer on your brand.
Brings Organic Traffic
There are essentially two ways of getting customers on the internet. One is organic, and the other is inorganic. Organic customers generally come to you naturally and voluntarily after reading positive reviews and therefore have the highest chance of remaining loyal to your brand if you continue to deliver maximum satisfaction.
Getting organic patronage is easy if you can be easily found in the top results of search engines. And the best part is that this is entirely free of charge.
Delivers Competitive Advantage
The space on the internet is flooded with various businesses selling similar products and services and trying desperately to outsell each other.

Having a good SEO plan makes it easier to have a competitive advantage to outperform your rivals and dominate the market.
5 Parameters of A Bad SEO Performance
Below are some parameters that may indicate that your SEO performance is terrible and urgently needs some improvement:
Using Old Standards to Build Links
Backlinks are used in content to show authority and competence. They help users navigate content with similar concepts, thereby delivering a better user experience.
Therefore, it is not surprising that brands often regularly include them in their content.
However, the problem arises when you focus on old and outdated methods to build backlinks.
One of these methods includes buying links instead of earning them. Not only will these links be unnatural and most times unrelated, but they can also prompt search engines to remove your site from the search index and not rank your content at all.
Focusing Too Much on Keywords
Keywords are important because they often help to align the content with what people are searching on the internet.
A user only needs to enter a word or phrase, and the search engine would pull out your content if it contains that search phrase.
Naturally, this should mean brands should include more keywords if they want more visibility. But, this is not often, so it can become very effortless to abuse this mechanism. Most brands stuff keywords and focus too much on cramping too many unrelated keywords into their content.
The downside to this is that it causes the content to perform poorly and decline in ranking capability.
Weak Thin Website Content
In a bid to put out more content, some brands make the mistake of crafting thin content. More rich content with more word counts often performs better than scanty weak content.
Each content also needs to contain a specific subject matter and address a particular challenge instead of providing several general answers to multiple subjects.
Non-Responsive Website
A responsive website allows users to navigate quickly without lagging or wasting time, whereas a non-responsive website is challenging to navigate if it will enable users to pass through.
The result is users will continue to visit and interact with the responsive website while shunning the non-responsive website.
If your website has lesser visits and traffic, it could result in a poor user experience and indicate that your SEO strategy needs an improvement.
No Regular Improvements
Optimization is a process but a continuous one. The job is never done as things keep changing every day.
Running a single improvement is not a lasting solution as there is the need for regular adjustments and tweaks.
Not improving your website or content indicates a bad online strategy.
How to Improve Your SEO Strategy
Now that we have figured out some indicators of a terrible SEO plan, let us see how we can quickly improve a digital marketing strategy.
One of the best ways to upgrade SEO strategies is to work with a marketplace scraper API by Oxylabs. This tool allows you to collect results from a search engine that helps to inform you about your ranking and performance.