The connection between emails and search engine optimization may not be immediately obvious. Stuffing your emails with relevant keywords won't alter how your website ranks in search results, but that doesn't mean email is completely useless. There are some subtle but important links between email and website SEO.
#1 Emails drive engagement
It's a well-known fact that the click-through rate on emails is high. People are far more likely to click a link from an email that they trust, and clever marketers can translate those click-throughs into active engagement.
By including an engagement call to action such as "tell us your thoughts" or "leave a comment," you can not only encourage readers onto your website but boost traffic to certain posts. Increased engagement equates to higher search rankings; all achieved via email.
#2 Generates content for your site
Just because you've sent a newsletter out via email doesn't mean that it can't also be used on your website. Google penalizes recycled content, but that doesn't apply to email.
This is a good way to maximize the audience for a specific post, and it has definite SEO benefits. Posting quality content frequently helps with search engine ranking, especially if it's fully optimized.
Using email content on your website gives you the best of both worlds: engaging your email list while encouraging new users to subscribe.
#3 Informs on-site SEO
Emails give you access to metrics. They help you to understand your target audience better and give you a good idea of the type of content that's successful within your niche.
That translates into a better understanding of the keywords you should be using and the content that will drive the most traffic to your website.
Emailing may not actively increase your search engine rankings, but it can help you formulate a strategy that will.
Read Also: Easy Ways to Use Google Search Console in Your Business
#4 Boosts social media
It may be one of the more round-a-bout ways of bolstering SEO, but the healthier your social media presence, the healthier your SEO. Social media drives targeted traffic to your website, and emails drive social media.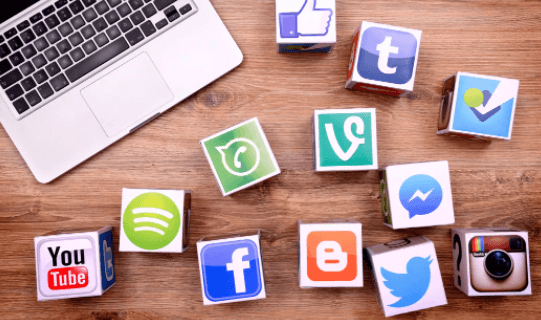 Your email signature is key. It should always contain social media links, as well as a call to action to follow and support. Email signatures are best practice generally, but they're crucial when it comes to developing a social media presence.
Signature generation tools like rocketseed.com make developing an email signature a seamless process, and they'll ensure that your brand remains uniform at all times.
Read Also:SEO tips you need to know
#5 Drives targeted traffic by SEO
Perhaps the most tangible benefit of emails is that they drive traffic to your website, boosting search engine rankings as they do so. More specifically, they provide targeted traffic.
Users only subscribe to email lists when the content is tailored towards their interests and provides value. This leads to higher conversion rates, the purpose of good SEO.
An uptick in traffic often means a higher search engine rating, especially as targeted traffic spends longer on your website, engages more, and visits second-tier domains.
Read Also:Top 10 Tools Required to Write a Complete SEO Friendly Article