Word to PDF conversion Guide: Are you having a hard time with all the technical terms that you are not aware of? "What's a PDF?" you might have asked yourself as you were tasked to convert your document. You hoped on the internet hoping that it could help you understand what it means and how to do such a thing.
Or are you lacking the tools needed to convert your Microsoft Word document to PDF? Well, luck has come your way, and if you keep on reading, you will get to understand what a PDF means and how to convert any documents into a Portable Data File.
PDFBear is an online tool to solve your problem! With just four simple steps and four easy clicks, your documents will be converted to PDF. Plus, it can instantly be downloaded.
Quick Info: How Can PDFBear Be Useful?
PDFBear is an online converter made available for everybody's use. It is a tool that can convert the word to pdf online. PDF files are one of the most commonly used types of files today.
A PDF or a Portable Data Format is a file format that provides an electronic image of texts and graphics that looks like a printed document that can be viewed, printed, and electronically transmitted.
These files may contain links and buttons, form fields, audio, video, and business logic. PDFs are the safest way to send a file online without losing what you formatted.
These file types are typically used to distribute read-only documents, specifically for legal documents such as bank statements, marriage certificates, and other forms.
Read Also: Unlock PDF File Using the PDFBear Password Remover Tool
Converting Word to PDF
Converting your documents to PDF preserves your file formatting. PDFBear comes in handy in four fast and simple ways. Hence, to convert Word documents as desired, the following steps are to be followed:
Step one: Upload. Upload on PDFBear the Microsoft Word file that you want to convert.
Step two: Scanning. PDFBear will scan the word document.
Step three: Converting. Wait as your conversion is being processed.
Step four: Download. And just like that, you could instantly download your documents as desired with just a simple yet very convenient tool you access anytime and anywhere.
Additional Features
PDFBear is not only useful for Word to PDF conversion. This online tool has more to offer. As easy as it is to navigate through the website, it requires no registration and software installation.
PDFBear was made for your convenience, making the office or school life easier to handle. Here is the list of things you could do with the PDFBear online tool:
Convert to PDF. Convert Word, Excel, PowerPoint, HTML, or even pictures to Portable Data Format.
Convert from PDF. Convert PDF to Word documents, Excel, PowerPoint, JPG, PNG, and PDF/A files.
Organize PDF. Organize PDF by merging, splitting, or deleting pages.
Optimize PDF. Compress or repair PDFs.
View and Edit PDF. Edit, read, share documents, number pages, add watermark, rotate, and e-sign.
PDF Security. Protect or unlock protected PDF.
Read Also: Top 10 free online word document to pdf converters
Why Choose PDFBear as Your Work Partner?
Kept simple and made just for you to be able to convert your documents to a variety of file types in a matter of four clicks. PDFBear is an online converting tool made accessible to everyone for free.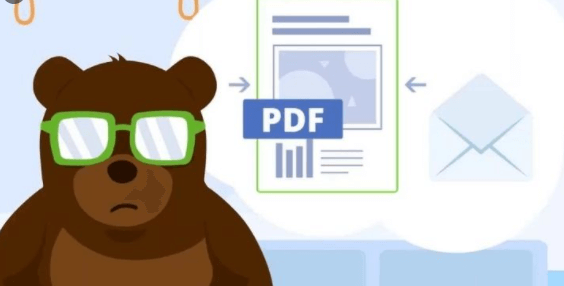 Here is a shortlist on why you should choose PDFBear as your work partner to keep you interested.
Doc to PDF in Two Minutes. It only takes four clicks to convert a Word Document to PDF.
Once downloaded, your files will be permanently erased from the server within an hour.
Word to PDF on All Platforms. If you want to convert a Word document while sitting on a different operating system that does not support Microsoft Word, then this online tool is convenient for you. PDFBear works on all systems from Mac, Linux to Windows.
Direct Conversion. PDFBear will keep the uprightness of your Word file when converting it into PDF.
Easy Tool. PDFBear has already set the best possible settings for Word to PDF file conversion.
Back-up Storage. All document conversions are performed online in the cloud. When documents are uploaded to PDFBear cloud, the online tool will do the job for you while no memory or CPU is utilized.
Read Also: The Ideal Word Count Of A Blog To Rank On Google
Conclusion
PDFBear makes any sort of document conversion quick and easy to do. With just four simple steps, you may be able to convert Word to PDF online- simply and instantly.
Portable document files preserve the formatting of any document, and this file type also tends to have a small file size, can easily integrate non-text elements, and can protect files with a password.
This online tool also offers diverse types of file conversion that you could use and help you organize your documents. Hence, 100% free and user-friendly, PDFBear is the perfect work partner for you!