Website optimization is the process of using tools and advanced strategies to improve the performance of your website. When you own a website, you can acclaim to be successful with it when your website receives the necessary traffic for advertisers to want to do business with you. The main reasons for optimizing your website is to drive traffic, increase conversions and grow revenue.
One of the most critical aspects of optimizing your web is the implementation of Search Engine Optimization (SEO). Nowadays people use WordPress tools for this purpose and to ensure that too much traffic doesn't slow down their websites' loading speed.
The advantage of using WordPress is that almost all of them are free and they are also easy to customize with themes and plugins. Whatever approach you adopt, it is necessary to test your website to see its performance afterward.
Using residential proxies will be very helpful when running such tests. What the residential proxies do during your website testing is helping you to bypass any geo-restriction and IP blocking. Below are some of the top ten WordPress website optimization tools in 2021.
WordPress has certain enabled options which ordinarily are not necessary for most sites and so slow down performance. Perfmatters makes it possible to disable these buttons and so the result will be a better performance.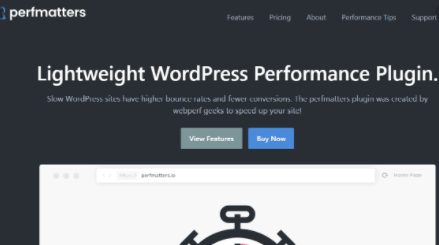 HTTP requests that are not needed slow down your page the most. Perfmatters also allows you to disable these. Some of its features are:
It disables WordPress options that are slowing down your websites
It works with your existing caching plugin
It supports advanced performance-boosting functionality
WP Rocket Website optimization plugin
You get all the caching functionality you would expect with some other features you were not expecting. It is one of the most user-friendly interfaces I have seen.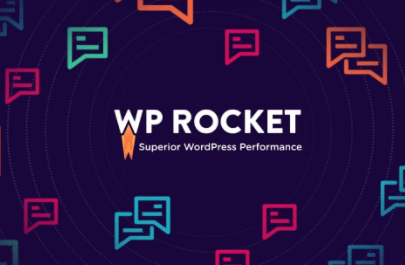 It includes features you would normally have to install a few extra plugins for thereby eliminating the need to install those plugins. Some of the features are:
Minimal tweaking is required for speed improvements
It optimizes your database
It directly integrates Cloudflare
It delays javascript execution
It is a complete speed optimization platform. The idea behind this tool is to simplify the process of speeding up websites. Instead of using many plugins and deciding manually which one to optimize, NitroPack optimizes everything for you.
All you need to do is add your website and install the connector plugin then you can choose how aggressive you want your optimization to be. Some of the other features are:
Automatic image optimization
Supports WordPress and other content management systems
Has many caching types like page, browser, and more
This tool comes with a number of features that are balanced with ease of use. Some plugins are usually too basic while others are too advanced.
The middle ground is what the developer of this plugin has been able to achieve. Some of the features of this tool are:
It can easily be set up
It is a one-click to clear cache tool
Minify CSS or HTML
You can set posts or pages to exclude
You can set expiration times for posts, pages, or some URL strings
This WordPress website optimization tool is one of the most widely used caching plugins available for WordPress website optimization in 2021. There have been about six million downloads of this tool.
Read Also: Create Free website Backlink to Improve SEO
It is easy to set up but for some advanced users, there are some other settings that can be used to get more out of the plugin. Some of the features are:
Serves static HTML files
It has a cache preload function
It has Content Delivery Network (CDN) support
This tool is lightweight and you can set it up in minutes. It comes with an option to set cache expiry time and minification setups. Some of the features are:
It can set post ID to exclude from the cache
It can set cache behavior. For example, you can set it to clear after new posts.
It is a one-click to clear cache tool
It is free to install
Minifying is to combine Javascript, HTML, and CSS files so that they can be compressed in a way that reduces the website loading time. WP Super Minify WordPress website optimization tool helps to disable the compression of JavaScript or CSS whenever there are conflicts.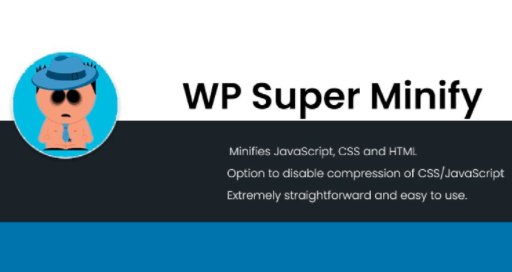 Some of the features of this website optimization tool are:
It minifies, JS, CSS, and HTML
It is straightforward and easy to use
It has an option to disable the compression of JS and CSS.
This tool is used to optimize images and remove unnecessary bytes from the image files. Unlike most tools, WP Smush doesn't use lossy formats because it degrades quality.
Read Also:SEO tips you need to know
Some of the features of this tool are :
It chooses to run existing images through the plugin
It optimizes JPEG compression
It integrates with the Smush.it Application Programming Interface (API)
This tool has so many options so it is not easy to set up. It has advanced support for Cloudflare and other CDN services. I will recommend this website optimization tool to advanced users. Some of the features are:
Browser caching
Database caching
Object caching
Minifying
Usually, when someone visits your site, the page he clicks on may have so many loadable features especially images which will definitely delay the loading time.
Read Also: [pii_email_5b2bf020001f0bc2e4f3] email error fix easily
What LazyLoad does is that only specific elements get to load if there is a need for them too. This will definitely optimize your website. Some of the features are:
It is lightweight
It replaces post images and posts thumbnails
YouTube iFrames can be replaced with preview thumbnail
Many website owners are always continuously in search of ways to improve their websites and make sure of a user-friendly interface. It can be very discomforting to have to wait endlessly for a page to load fully because of how heavy the page is.
The use of WordPress tools has proved to solve lots of website issues and the fact that most of them are free software makes it all the lot better. If you are looking for the right tool, you can use any of these.
Read Also: 7 Common Website Design Mistakes You Must Avoid